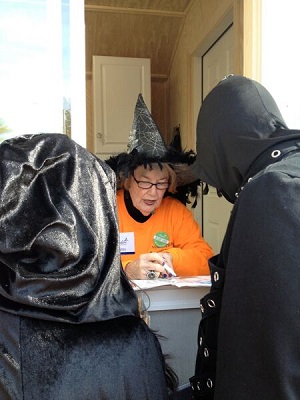 When visitors come to Salem MA in October, they do so armed not only with a printed map and an on-line set of references on cell phone or tablet, they also have direct, face to face contact with the Salem Main Streets (SMS) corps of volunteers whose goal is to get visitors where they want to go in town and enjoy the visit. We'd like you to join our team.
Last year alone the SMS volunteers assisted over 20,000 visitors during the weekends and holidays in October.
"We are looking for volunteers with enthusiasm for Salem to help greet visitors at the Downtown Salem Information Booth in October," states Kylie Sullivan, Salem Main Streets Executive Director.
Volunteers will staff the booth which will sit at the beginning of the Essex Street Pedestrian Mall; they will hand out maps and provide information about Salem's wide variety of attractions, events, and businesses.
All volunteers are asked to be available for a minimum of two shifts (each shift is for two hours) and will be required to complete a one hour orientation session. The orientation will take place on Saturday, September 19 at 9:30 am at the National Park Service Regional Visitor Center.
Volunteers will be updated on new October events and there will be time for returning volunteers to share insights and information with those new to the program. A free trolley tour will be available before the informational session, courtesy of Salem Trolley.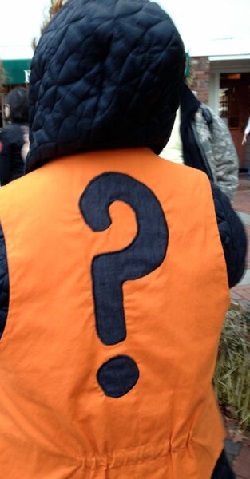 Volunteers are needed for the following dates: October 1 (Parade night), 2, 3, 4, 9, 10, 11, 12 (Columbus Day Weekend), 16, 17, 18, 23, 24, 25, 30, 31 (Halloween Night), and November 1.
Adds Kylie, "We are also looking for multi-lingual volunteers to assist the many international visitors who come to Salem. If you have availability during some of these days, enjoy helping visitors by showing them your enthusiasm for our cultured and historic city, and want to make it fun and easy for visitors to explore all of Salem's sites and attractions, please join us!"
For more information or to become a volunteer please contact Kylie Sullivan, Salem Main Streets' Executive Director, at 978-744-0004 x15 or kylie@salemmainstreets.org. This program is a partnership between Salem Main Streets, the National Park Service, the City of Salem, Destination Salem, and the Salem Chamber of Commerce.