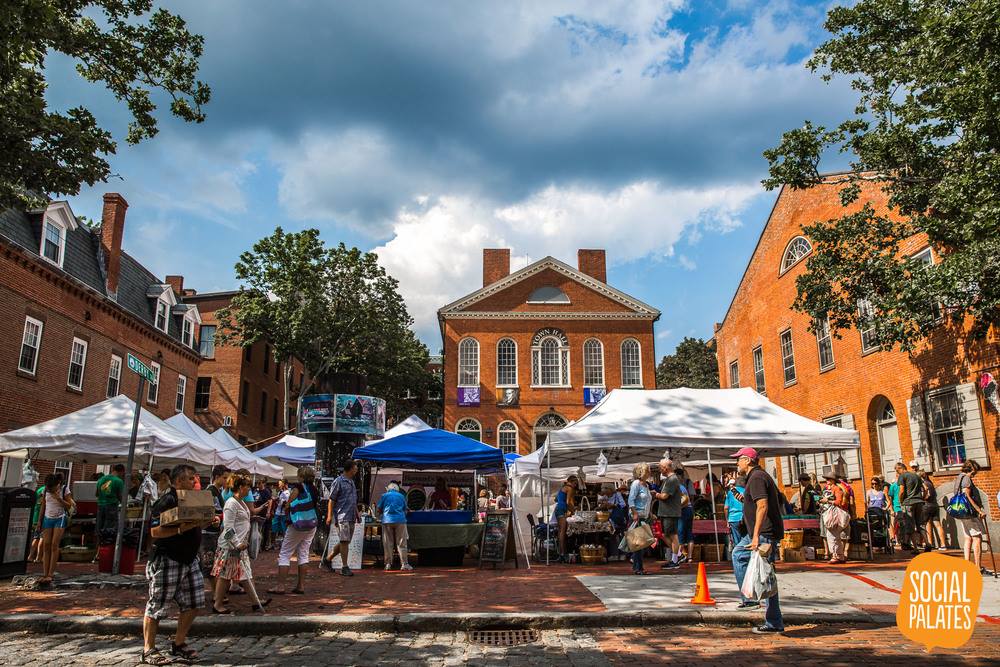 Salem Main Streets (SMS) is seeking candidates for a farmers' market manager. SMS manages the Salem Farmers' Market in Salem, MA to help promote local farmers, to support the needs of the local community for fresh local produce, and to create an even more vibrant atmosphere in downtown Salem. The market runs on Thursdays from 3 – 7 p.m. in Derby Square, on Front Street, around Old Town Hall and the Salem Marketplace, from June to October. The market manager is responsible for on-site management during the market season and numerous pre-season and post-season tasks to further the success of the market.
This is a seasonal, hourly position offered for $20 an hour.
Specific responsibilities of the Market Manager include, but not limited to the following:
Market Activities:
Set up and take down or oversee the set up and take down of market tent, tables, signs, road blocks, and other market day items.
Collect and deposit stall fees, commissions, and other market receipts.
Communicate space assignments to vendors.
Enforce market rules, local and state sanitation and food safety guidelines, and other pertinent laws and regulations.
Handle emergencies, complaints, and customer requests.
Maintain positive, non-discriminatory relations with all market vendors.
Oversee the market as an on-site coordinator from set up to tear down approximately 12 p.m. to 8 p.m. Thursday evenings in June through mid-October. Two possible weekend events before Thanksgiving and Christmas.
Other duties as required.
Market Organization and Development:
On a weekly basis, create a basic layout of the market with the goal of providing optimal product variety and balancing regular offerings with new vendors and products.
Work with SMS to manage supporting volunteer committee.
Maintain market data and help update Market databases.
Assist in recruiting and building a strong vendor base.
Help implement the Market Entertainment & Music Program, including selection of a diverse mix of performers.
Train and supervise market volunteers.
Organize and conduct a fundraising event for the Farmers' Market in collaboration with SMS Events Coordinator.
Financial Management:
Work with SMS to establish an annual budget and monitor budget compliance.
Maintain updated records of all market expenditures.
Collect seasonal vendor fees at market and assist SMS with payment records
Conduct SNAP program in accordance with state regulations
Track all EBT transactions
Reimburse all vendors for EBT transactions
Ensure EBT device is updated, secure and usable before the market starts.
Stay up to date on latest aid initiatives to better serve the customers.
Qualifications:
Experience with project management, program coordination, or event planning.
Excellent ability to communicate verbally.
Conflict resolution skills.
Working knowledge of computer programs such as Word and Excel.
Experience working with diverse stakeholders.
Strong organizational skills
Ability to lift at least 50 pounds on a regular basis in varying weather.
Interest in farmers' markets, agriculture, or food system issues.
This position will work closely and collaboratively with existing Salem Main Streets staff – a full-time executive director and part-time events coordinator. For more information or if interested in this position, contact Kylie Sullivan, Salem Main Streets, 265 Essex St., Salem, MA 01970, (978) 744-0004, or kylie@salemmainstreets.org. Interested applicants should submit a resume and brief cover letter for consideration.