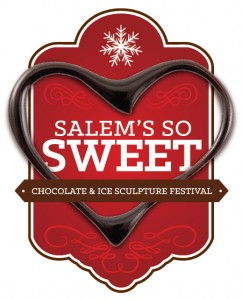 Salem's So Sweet Chocolate and Ice 2015 Festival – Feb. 6 through Feb. 15, 2015!
Chocolate & Wine Tasting Kick-off Event  – Friday, Feb. 6, 6:30 to 8:30 pm, Colonial Hall at Rockafellas
This luscious tasting event features wine and chocolate samplings from premier Salem restaurants, stores, and sweet shops including:
62 Restaurant and Wine Bar
Adriatic Restaurant and Bar
Artemisia Botanicals
Caffé Graziani
Coffee Time Bake Shop
Far From the Tree Hard Cider
Gulu-Gulu Café
Harbor Sweets
Jodi Bee Bakes
Melita Fiore Patisserie
Orange Leaf Frozen Yogurt
Pamplemousse
Rockafellas
Salem Waterfront Hotel
Salem Wine Imports
Turtle Alley Chocolates
Victoria Station & Vic's Boathouse
Village Tavern
Ye Olde Pepper Companie
Tickets may be purchased over the phone at 978-744-0004, online here, or in person at the Salem Chamber of Commerce, 265 Essex Street, Suite 101, Salem from 9 am to 5 pm on weekdays.
Ice Sculptures around Town – Starting Feb. 7
This year there will be more than 15 large sculptures around downtown Salem, with themes including a a mermaid, ruby slippers, a film projector, and many more! A map of sculptures and locations will be available below and on brochures distributed around town closer to the festival. NOTE: Due to the historical amounts of snow we have received, the Salem Trolley will not be traveling their route as planned.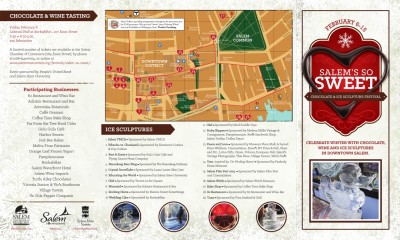 Shopping Promotions, Events, and The Golden Ticket Raffle – Feb. 7 – Feb. 15
Many downtown businesses will offer discounts and special offerings throughout the festival!  Pick up your Golden Ticket at any of the participating businesses during the festival, have it validated at participating businesses (no purchase necessary), then enter to win a Salem's So Sweet gift basket. A full list of participating businesses and promotions are listed below.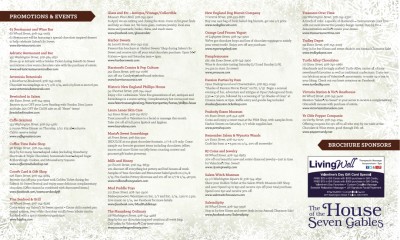 For more information, contact Kylie Sullivan at kylie@salemmainstreets.org or 978.744.0004 x15.