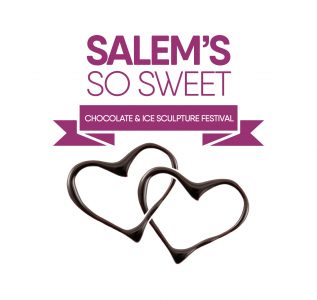 Salem's So Sweet Chocolate and Ice Sculpture Festival – Feb. 10 through Feb. 12, 2023
Salem Main Streets and the Salem Chamber of Commerce invite you to participate in the annual Salem's So Sweet Chocolate & Ice Sculpture Festival – a decadent tradition of delectable chocolate, sparkling ice sculptures, and Valentine's Day shopping! Now in its 21st year, we are continuing to evolve the signature elements of our event to better reflect the challenges and opportunities within our current business community, incorporate best practices learned over the years, and allow for the continued uncertainty of the COVID-19 pandemic this winter. Further details for the 2023 festival will be posted in December of 2022.
For more information, contact Kylie Sullivan at kylie@salemmainstreets.org or 978.744.0004.
FIND OUT MORE ABOUT VISITING SALEM AT SALEM.ORG.