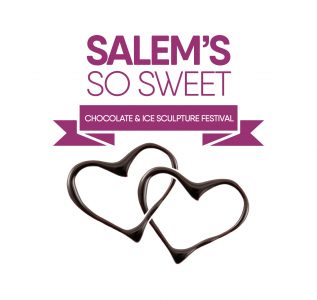 Salem's So Sweet Chocolate and Ice Sculptures – Feb. 11 through Feb. 13, 2022
Salem Main Streets and the Salem Chamber of Commerce invite you to participate in the 20th annual Salem's So Sweet Chocolate & Ice Sculpture Festival – a decadent tradition of delectable chocolate, sparkling ice sculptures, and Valentine's Day shopping! This year we remain committed to supporting our local businesses in whatever fashion we can, and encouraging safe ways for our residents to remain connected to our downtown.  
Save the Date! More details will be posted soon.
For more information, contact Kylie Sullivan at kylie@salemmainstreets.org or 978.744.0004.
FIND OUT MORE ABOUT VISITING SALEM AT SALEM.ORG.