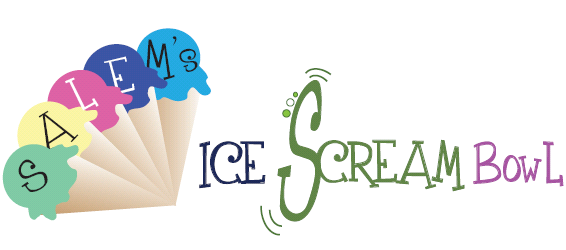 The 2018 Ice Scream Bowl will be held Wednesday, August 8 on the Salem Common from 6-7:30 p.m. rain or shine. The event is a chance to taste some classic favorite flavors, as well as a few new ones, from the area's best ice cream shops.
The Salem Ice Scream Bowl is a great time for children as well as adults. The cost is $6 for adults and $4 for children, CASH ONLY. Spoons and napkins will be supplied with purchase of a ticket. Tickets are purchased on site on the day of the event.
A few of the homegrown local businesses serving samples at the event will include Melt Ice Cream, Captain Dusty's Ice Cream, Maria's Sweet Somethings, E.W. Hobbs Ice Cream, and Cherry Farm Creamery.
The Ice Scream Bowl is going green again this year! All of our materials are recyclable or compostable in an effort to reduce the impact of this popular event.

Proceeds go to support Salem Main Streets, a nonprofit organization focusing on the continued revitalization of downtown Salem as a vibrant year-round retail, dining, and cultural destination. Salem Main Streets organizes the Salem Farmers' Market and many other events engaging residents and visitors alike in downtown Salem, as well as offering direct business support to downtown businesses. The Ice Scream Bowl is coordinated in partnership between Salem Main Streets and the City of Salem as part of Salem Heritage Days.
For any other questions or comments regarding this event please contact Kylie Sullivan at Salem Main Streets at (978) 744-0004 or email at kylie@salemmainstreets.org.