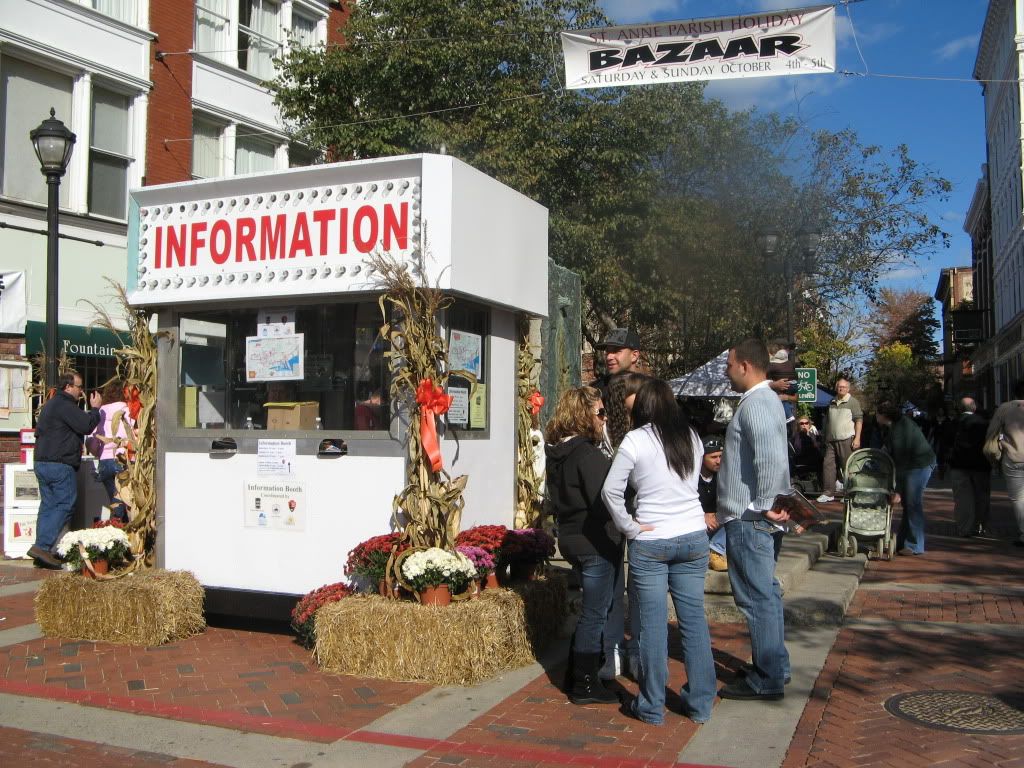 Salem Main Streets is looking for volunteers to share their enthusiasm and knowledge of Salem with visitors at our Information Booth. Volunteers will staff the booth at the start of the Essex Street Pedestrian Mall where it meets Washington Street to hand out maps and give out information about Salem's wide variety of attractions, events and businesses. Last October SMS information volunteers assisted over 14,000 visitors during weekends in the booth. For a listing of events in Salem in October visit www.hauntedhappenings.org.
All volunteers will be trained and receive an official shirt. The training will take place Saturday, September 26 from 9:30 a.m. The training session will be held at the National Park Service Regional Visitor Center at the corner of Essex Street and New Liberty Street. Volunteers are needed for two hour shifts on October 3, 4, 9, 10, 11, 12, 17, 18, 24, 25, 30, and 31.
Help visitors by showing them your enthusiasm for our cultured and historic city. Make it a fun and easy for visitors to explore all of Salem's sites and attractions. For more information or to become a volunteer please email Jennifer@salemmainstreets.org or contact Christine Simoncini at (978)744-0004 x13.