Looking for something to do now that the holidays are over…You can start with the annual tree bonfire at Deadhorse beach January 6 at 6:30 p.m.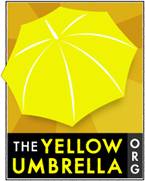 January is also Cervical Cancer Awareness month. From January 8th, 2012 to January 15th, 2012 much of Downtown Salem, MA will join together to raise awareness for cervical cancer during the annual weeklong event, "Painting Salem Yellow"  to empower and educate about HPV and cervical cancer prevention. 
Events include:
Sunday, January 8th, 2012
4:00PM-5:30PM – ONE STORY at
The Griffen Theatre
Baze will share her story through classical piano, cover songs, and original tunes. $20 – ALL proceeds go to The Yellow Umbrella Organization Call 978.317.1169 for reservations  
Monday, January 9th, 2012
11:30AM-1:00PM Yellow Luncheon at
FINZ
Restaurant Press conference and luncheon with Mayor Kim Driscoll, Christine Baze will be sharing her music and message. $10 – ALL proceeds go to The Yellow Umbrella Organization Call 978.744.8485 for reservations   8:00PM-11:00PM Comedy Club for the Hooch! at
FINZ
Restaurant Christopher Keating and other special guests will lend their humor to help save the Hooch  
Wednesday, January 11th, 2012
8:00PM-12:00AM Guys for the Hooch! at
Seaport Cafe
Qwill, Christopher Keating, Ross Livermore, HDJ, Jeff Buckridge, and David Bailin step up and sing for the cervix  
Thursday, January 12th, 2012
9:00PM-11:30PM Girls for the Hooch! at
In a Pig's Eye
Sarah Seminski, Erinn Brown, and special guest Jacyn from JADA will join Baze as sirens singing to save the cervix  
Friday, January 13th, 2012
9:30PM-12:30AM BAZE BAND at
Vic's Boathouse
The BAZE BAND rocks lots of your favorite chick cover songs for the Hooch  
Saturday, January 14th, 2012
9:30PM-12:30AM SAFETY, an 80's cover band will play for Yellow at
Rockafellas
with special guest Christine Baze  
Sunday, January 15th, 2012
11:00AM – 2:00PM Classical Christine's Yellow Brunch at
62 Restaurant & Wine Bar
Hear a one-of-a-kind special performance by Christine Baze as she revisits her classical roots, have your makeup done by celebrity makeup artist Debra Macki and shop the latest fashion from
Glitterati
Start preparing for Salem's So Sweet Chocolate and Ice Sculpture Festival click here.