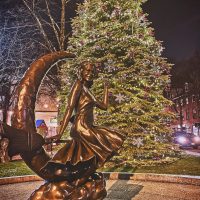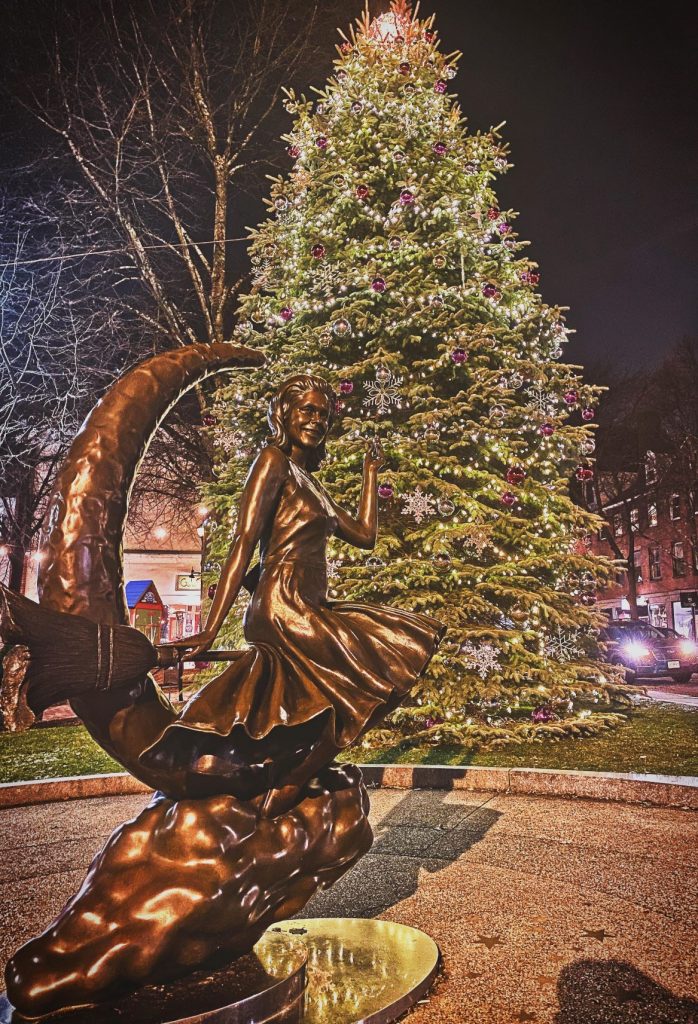 Salem Main Streets and Creative Collective, in partnership with the City of Salem, are pleased to announce the new Salem Winterlude initiative to bring light and creativity to downtown Salem this winter. The partnership received a Winter Placemaking grant through Bench Consulting's "Winter Places" program with funding support from the Barr Foundation.
This collaborative project is intended to activate and enhance the Essex Street Pedestrian Mall and adjacent public spaces, encouraging safe outdoor and physically distant opportunities for residents to explore and engage with each other throughout the downtown district. Salem Winterlude celebrates our downtown during the holiday season, and will contribute to small business support initiatives as well as community wellness. This initiative will run in tandem with the Stay Local Salem campaign created by Creative Collective and currently being promoted through Destination Salem, the Salem Chamber of Commerce, and Salem Main Streets.
"It is very important to give people a safe and welcoming space outdoors and support our Main Streets economy in these challenging times. The creative community has stepped up throughout the entire COVID-19 pandemic and we are very grateful for the flexible spending allowed through this financial support of the Barr Foundation, allowing us to activate and enhance safe public spaces, while commissioning local creative professionals to enhance the activations" says John Andrews, founder of Creative Collective.
"We have put aside so many of our usual community gatherings this winter," added Salem Main Streets' Executive Director, Kylie Sullivan. "Without opportunities to celebrate together physically at our annual Salem Main Streets events like the Tree Lighting, Santa's Arrival, or New Year's Eve, it is more important than ever that the downtown feels warm and festive, that our storefronts are bright, and that our community pride shines through wherever possible."
Components of the Salem Winterlude project will include upgrades to our usual holiday wreaths and ribbons on the Essex Street Pedestrian Mall with new programmable lights, a programmable tree topper for the Holiday Tree on Lappin Park, temporary mural backdrops created by local artists on Salem Common and Derby Square, a seasonal artistic installation at the East India Fountain in partnership with the Peabody Essex Museum, and decorated evergreens and mural backdrops by local artists for Charlotte Forten Park.
The creative partners have begun installing the various components funded through the grant, which will continue and adapt all winter long, including through the Salem's So Sweet Festival in February.
To get the latest updates follow the hashtags #staylocalsalem and #salemwinterlude, or online at http://salemmainstreets.org/salem-winterlude/