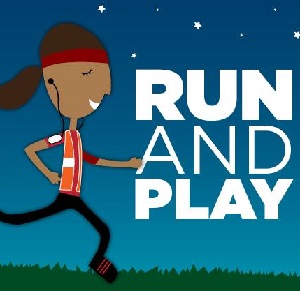 Unconventional gatherings for creative minds is the best description thus far for what transpires in Salem Ma on the 3rd Thursday of each month when the Peabody/Essex Museum kicks open its doors to a party of entertainment & engagement (PEM/PM) beginning at 6pm. Coming up March 21st the event is simply called Run & Play. But believe us, there's nothing simple about it.
Run with your imagination and play with what you find. Possibilities are limitless
Channel your inner child with the help of Project Adventure, Marbles: The Brain Store and the Salem YMCA. Play a game of foursquare and compete in a relay challenge,  join Salem's Wicked Running Club for its weekly No Rest for the Wicked 5K Fun Run, and then kick back and listen to music with a cool beverage.
As another example of imagination and playing with what you find, consider Stickwork artist Patrick Dougherty, who will be on hand for a meet & greet. What is Stickwork? It is something that has come to Salem.  Listen to the thoughts of Dougherty leading up to the local project at the Crowninshield-Bentley House located at 126 Essex Street.
As always, cash bar and small plates by Hawthorne Hotel.
No admission charge for PEM members, Salem residents and Salem State students with an ID. Otherwise there is a $10 fee for non-members, payable at the door. For more details, go to pem.org or call 866-745-1876.