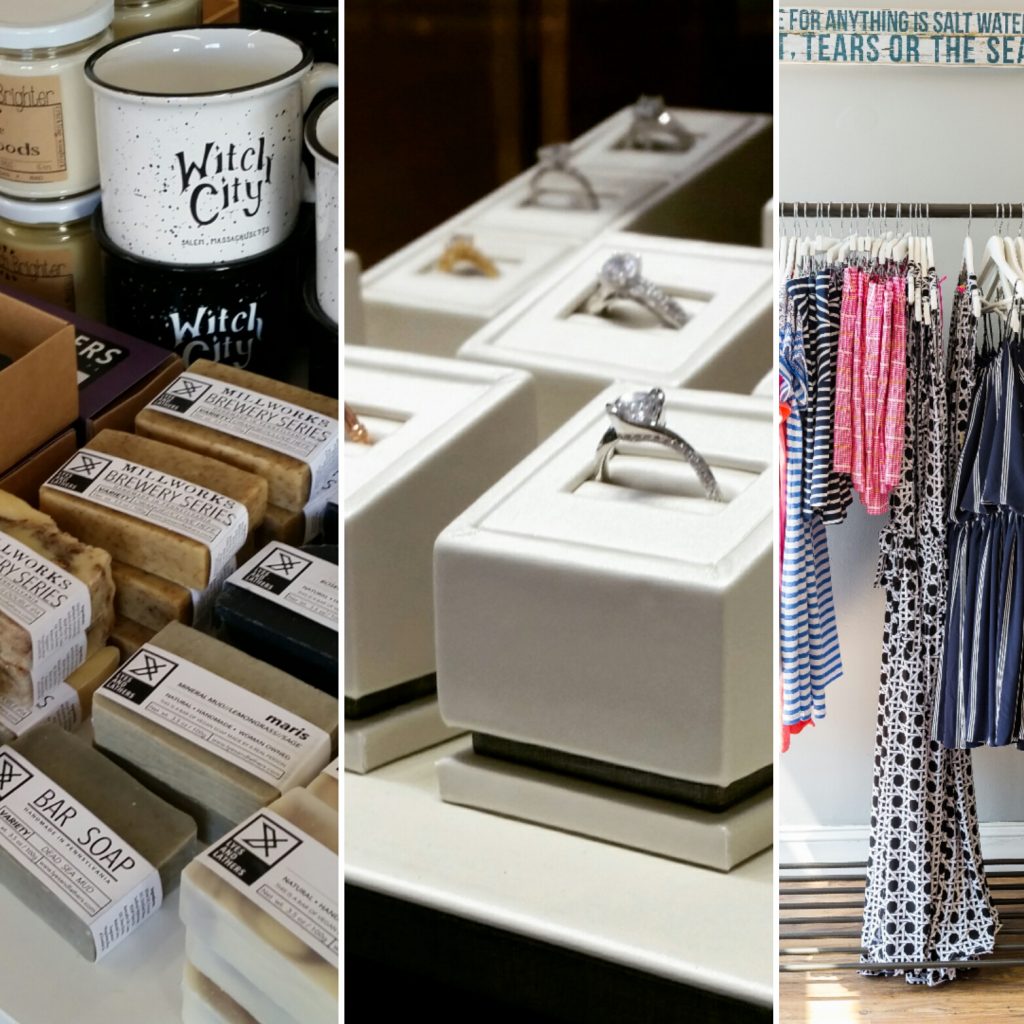 Small Business Saturday (Nov. 30, 2019) is a time to steer away from the major corporations of the world and support your local mom-and-pop shop. Salem is iconic for Halloween and maritime history, but is also increasingly known for its impressive collection of small businesses all year round. There are dozens of sweet deals you can get from our dynamic brick and mortars, and Small Business Saturday is the day to do it.
In 2010, small businesses were still suffering from the recession. In return, American Express birthed Small Business Saturday in an effort draw awareness to the diversity and necessity of healthy small businesses in the US. By 2013, more than 1,400 individuals and organizations had signed up as Neighborhood Champions, who have led the way by rallying their respective communities by hosting events and activities on Small Business Saturday. The number of Neighborhood Champions have grown annually, and by 2017, there were more than 7,200 Neighborhood Champions across all 50 states.  Small Business Saturday spending has now reached a reported estimate of $103 billion since the day began in 2010.
Why does this matter so much for Salem? Downtown Salem is made up of over 250 active storefronts. The vast majority of these storefronts (at least 90%!) are locally-owned and operated. Imagine what our downtown would look like without them. At least a third of downtown storefront businesses are microenterprises (fewer than five full-time employees) – when we say small business, we really mean small! Amex estimates that for every dollar spent at a small business in the U.S., approximately 67 cents stays in the local community. So when you choose these small businesses over a larger corporation, two-thirds of your money stays here in our local economy.
Of the 30 new storefronts that have opened in downtown Salem in the last 2 years, 50% were filled by homegrown local businesses that started off as street fair or farmers market vendors, gaining community support before moving into a permanent space. Many downtown businessowners told us that they opened a business in Salem specifically because they lived here. These are not just faceless businesses – these are our neighbors, and their passion for serving their community sets them apart. Celebrate the beauty of an independent venture and keep Salem vibrant all year-round by participating in Small Business Saturday this Saturday, November 30, 2019!