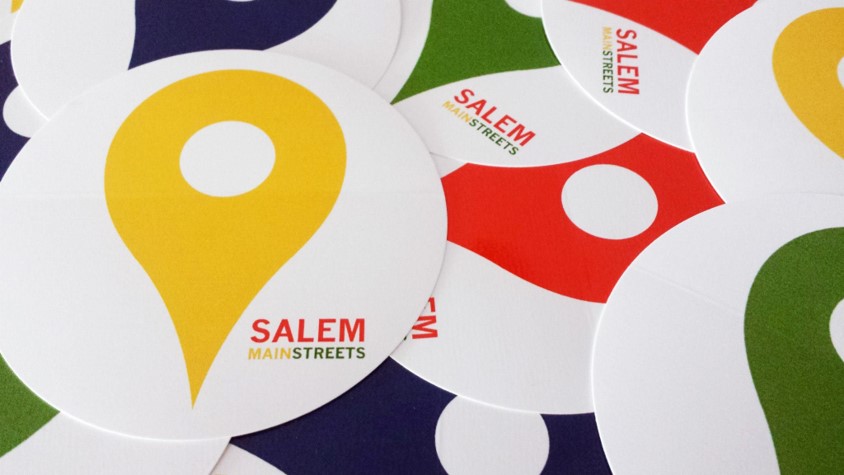 UPDATE – if you are a Salem business owner looking for resources, please look HERE
At Salem Main Streets, we are increasingly concerned for the physical health but also the future economic health of our community. With details changing every hour, it is hard to know how best to advise and support the downtown district that we serve. The practice of social distancing appears to be a wise course of action from a public health standpoint but will undeniably have overwhelming and lasting impacts for our downtown. Here are a couple low-risk ways you can help in the meantime:
– Retail/service businesses – if they have an online store, use it to buy that special item you've been coveting! Gift cards for future use are a great way to treat those you love while supporting the businesses you care about now. Book yourself a summer spa day– schedule a massage, a mani/pedi, yoga class, etc. for a date in the future.
– Restaurants – if they offer takeout, use that option! Do they sell gift certificates? Purchase one to support the local business, and consider gifting it to a friend you know in the service or hospitality industry – as businesses are forced to tighten up payroll, the hospitality workforce is already being hit hard.
– Attractions, Tours, and Hotels – Plan a summer staycation! Book a night at a downtown hotel you've never seen the inside of, that local tour you've been meaning to take, that attraction you always notice lines for. Cancellations are high for these businesses right now, and being able to plan for future income will be of vital importance.
– Events – Have you bought a ticket for an upcoming event that may be cancelled or postponed? Can you afford to decline any offered refunds? Consider it a donation for a venue or organization you care about. Just because the event is cancelled doesn't mean there are no expenses, not to mention the loss of the anticipated income.
– Nonprofits – Springtime is gala/fundraiser season for a lot of nonprofits, and cancelling these events leaves a major hole in their operating budgets. Again, consider forfeiting your ticket as a donation if you are able, and keep your eyes peeled for any online giving opportunities they may shift to instead. (I hate to say it, but SMS is also going to need some support – find out how here)
– Artisans – now is a great time to make a special commission with a local artist you love! Many are planning ahead for summer street fairs and markets, which means a lot of upfront costs on registration fees and materials.
– Know before you go. Adjustments are being made by the hour. Check social media/web if you can before making plans. Destination Salem is doing their best to track updates and cancellations here – https://www.salem.org/covid19
Above all else, be kind to yourself and to others. Do not push yourself to attend something that does not feel safe to you. Try not to judge a business or organization for a cancellation or closing, or for staying open and pushing through. No one is making these decisions lightly, and information available is changing by the day. Know that we at Salem Main Streets will be here to share whatever news we can, and do everything we can to help our downtown bounce back into full action, whenever that might be.