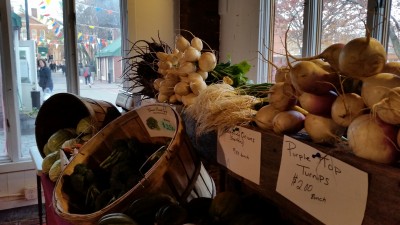 It's hard to believe, but the final Salem Winter Market of the season is already here – Thursday, Dec. 18 from 3 pm to 7 pm on Artists' Row.  It's your last chance to stock up on your favorite vendors until June, or take care of the rest of your holiday gift shopping.  Here's our recommendations for the "can't miss" items at the final market.
Freezer Fodder
Haul out the Holly
Stocking Stuffers (and much more)
And while you're at it, don't forget to swing by Jodi Bee Bakes for a special dessert or a little hot chocolate.  See you at the Market!