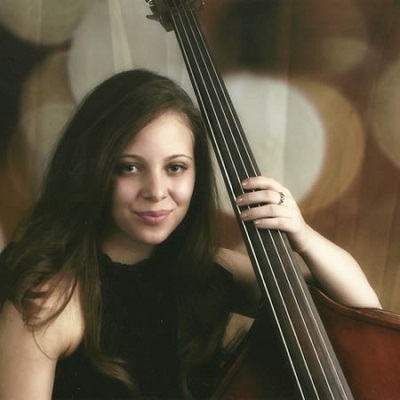 Walking through Salem this Saturday around 5-7pm you may hear some interesting sounds emanating from Derby Square. We suggest you let your ears guide you to a very special performance by a rising star, jazz bassist Marika Galea, and her quartet as part of The Salem Jazz and Soul Festival 2015 SJSF/Berklee Summer Series.
The festival is a nonprofit, volunteer-run organization that produces free concerts and raises money for music education causes on the North Shore. And the Summer series showcases some very talented people of whom you may or may not be aware.
Rising star and bandleader, Marika Galea, is a good example. She is a respected young jazz bassist and composer who has studied with and opened for a number of highly acclaimed artists including Bucky Pizzarelli, Branford Marsalis, Al Jarreau, and Teri Lyne Carrington. Originally from Canada, Marika is carving out a reputation on this side of the border as a jazz bassist, journalist, and educator with longevity.
She is a full scholarship student at Berklee College of Music, working toward a Bachelor of Music in performance and classical composition.
To hear samples of her work …

Her compositions range from swinging hard bop tunes for quintet and lyrical songs for bands to 'classical' works for small ensemble.
According to her bio page on Youth Jazz Canada website, she eventually plans to have a "career in international relations as a musical ambassador for both Canada and the United States."
She has a good start with her international quartet:
From Israel, Yoav Eshed (guitar) who has been studying music since childhood; he won the third place prize in the 2104 Montreux Jazz Festival International Guitar Festival in Switzerland.
From Japan, Tomoaki Baba (saxophones) who began playing in a big band at age seven; the band went on to play at the Sydney Opera House during a cultural exchange.
From South Korea, Johgkuk Kim (drums) who released his first solo album when studying at the Seoul Institute of the Arts at age 16.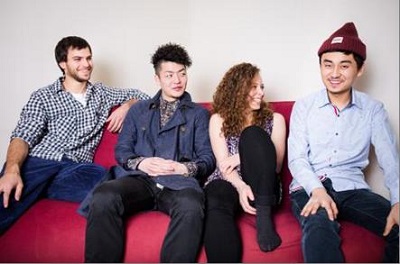 All members of the quartet are current Berklee College of Music students.
This Saturday's performance, sponsored by Creative Salem, will also feature an educational interview about music and the Berklee experience.
Two more SJSF/Berklee Summer Series concerts will take place this year: Beneil Miller on July 11; and Chuks Okpu on Aug. 8. The ninth-annual Salem Jazz and Soul Festival will be held during the weekend of Aug. 15-16, featuring 10 bands, a kids' tent, music-education tent, artisan fair and 21-plus beer pavilion. The two-day concert is also free.