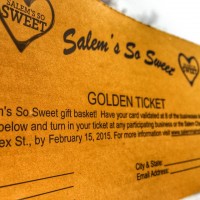 Salem loves a Festival. It's our tradition to REALLY celebrate a holiday. So, it is no surprise that Valentine's Day has been the recipient of our special magical treatment with this year's (Feb. 6-15) Salem's So Sweet Chocolate & Ice Sculpture Festival. Saturday is Valentine's Day and neither snow nor sleet nor ice will deny the event and the on-going Golden Ticket promotion.
Many downtown businesses are offering discounts and special offerings throughout the festival on items that will bring a special smile to your loved ones! By also picking up your Golden Ticket at any of the participating businesses during the festival, you will have a chance to win a Salem's So Sweet gift basket. Just have the Golden Ticket validated at a minimum of 8 participating businesses (no purchase necessary) to enter.
A full list of participating businesses and promotions are available below or by stopping by the Salem Main Streets office at 265 Essex Street for a brochure. Please also check our Facebook page for updates.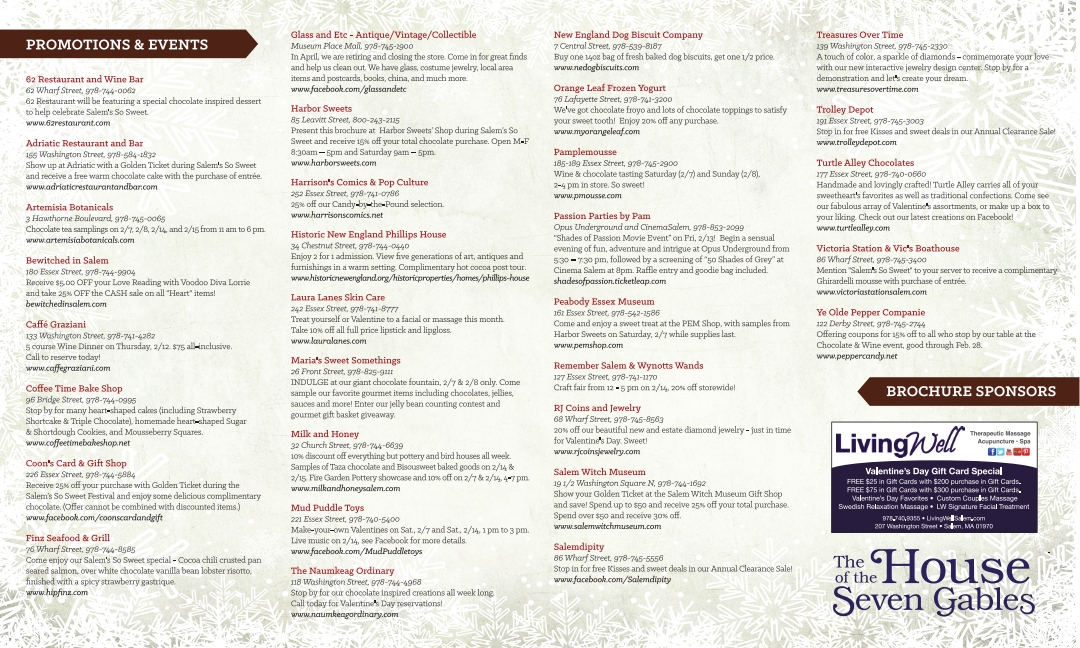 Who's afraid of snow? Shop early. Shop late. Shop Salem!
("Golden Ticket" image courtesy of Social Palates via Instagram)