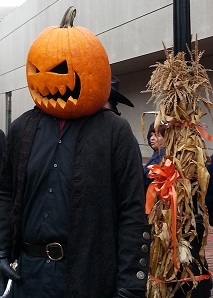 We know Salem MA is and you know it is, but USA Today wants to know which community is the Best Halloween Destination. It has issued with 10Best.com a reach out to readers, asking everyone to vote once a day for their favorite in several Halloween categories, the most important of which is obviously Best Halloween Destination.
Salem naturally made the cut to the finalist group from which fans can select during the on-line voting taking place now through Oct. 12. Winners to be announced on Oct. 16.
We realize this is more a popularity contest based upon emotion, rather than a scientific survey based upon "number of people visiting" or "dollars spent," but it's all good. When you're talking about Best Halloween Destination, a win in a popularity vote is impressive in itself.
So, who are the competition? As of press time, Salem MA (see scene below) was #2, ahead of: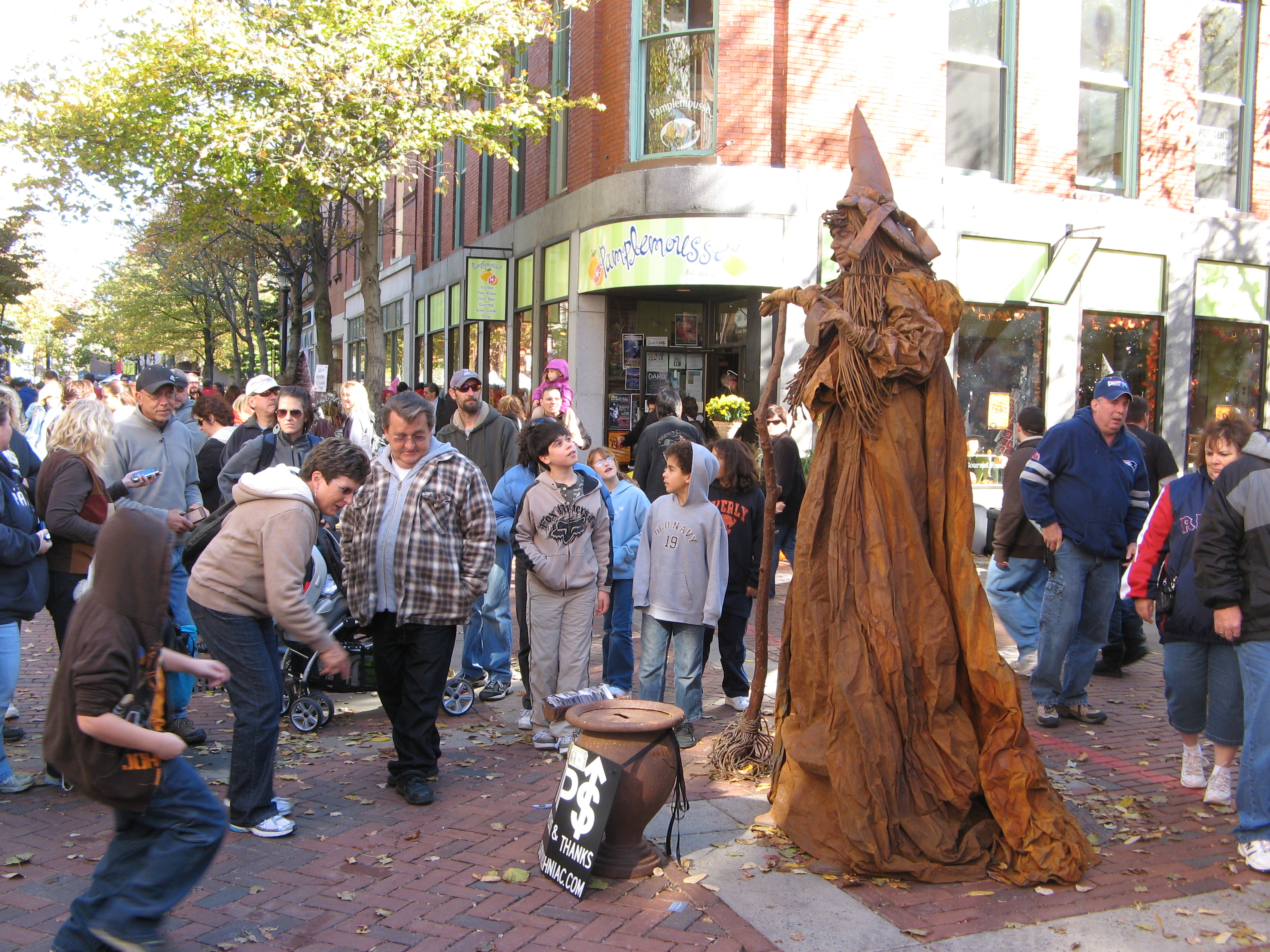 New Orleans
Sleepy Hollow, N.Y.
Orlando
Tucson, Ariz.
Anoka, Minn.
Transylvania, Romania
Key West
Chicago
And who is/was currently the front runner as THE place to get all spooked out for Halloween?
Derry, Northern Ireland
"The fount from which Halloween springs can be found in Ireland's Celtic roots. Born of the pagan autumn festival called Samhain, the beginning of the harvest and a time when the spirits were believed to be able to return to the plane of the living. Each year in this region, one of the world's biggest Halloween celebrations creates more than enough joyful noise – music, fireworks and the like – to scare them back from whence they came."
That's what we are up against. Celtic roots.
It's all in fun, with some bragging rights on the table. Join the conversation. Vote for Salem