When exactly are things supposed to slow down in Salem?
We just finished Fall Restaurant Week. Well, actually two weeks of fine dining.
We are in the midst of Winter Market, Thursdays (except Thanksgiving week) from 3-6pm at Old Town Hall.
The soon to be Turner's Seafood Restaurant will be opening this week (or next, everything needs to be just right). Yes, another different flavor of dining comes to Salem. Described in their own words, "Salem experiences the heritage, dedication & expertise of our family's four generations… sourcing, preparing & serving the freshest, best tasting seafood at our authentic New England seafood restaurant & market in storied Lyceum Hall."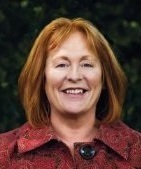 Brunonia Barry (The Lace Reader and The Map of True Places) noted author from Salem —a New York Times Best-selling author we may add—  Baccante award winner & Strand Fellowship recipient will close out the 2013 "Seven Lectures at Seven Gables" series at (where else) the House of Seven Gables, Wednesday at 7pm.
CinemaSalem is running a special double feature this Thursday on the 8pm premiere of Catching Fire by preceding it with the original Hunger Games movie at 5pm.
Another celebrity comes to town on Thursday, when Jenny Johnson, the Emmy Award Winning producer and television host of TV Diner visits J. Mode for a "Girls Night Event," 6-8:30pm. The evening's guests will enjoy wine, small bites and a beautiful spread offered by Pretzel Crisps, plus of course shopping. Space is limited and the first 25 guests will receive a swag bag filled with surprises. Attendees will also be treated to a raffle and the opportunity to earn double points in J. Mode's customer loyalty program.
But before that you might want to visit the Peabody Essex Museum for Members' Appreciation Day. This holiday season, the Museum Shop wants to thank members for their support with a special gift and additional discounts. Visit the shop and receive your exclusive PEM swag bag!
Join then from 1-3pm for a book signing with Benneville Strohecker, founder of the Salem-based Harbor Sweets. He'll sign copies of his new children's book, The Day the Ocean Changed to Chocolate. Also meet a representative from Tea Forte, and sample delicious teas.
Close out the evening with the latest in the PEM/PM after hours gathering. This month Anime and Manga; these are Japanese comic books and animation that have taken America by storm. Come celebrate this fascinating medium from 6:30-9:30pm with a visual music performance, drawing with professional graphic artists and an engaging conversation organized by the Tannery Series. Members and Salem residents (with ID) free, non-members $10. Cash bar. Refreshments available for purchase in the Atrium Cafe.
And that is just this week.
On Nov. 30 we take part in Small Business Saturday, but that's another blog.