Come little children, I'll take thee away; into a land of enchantment. Come little children, the time's come to play: here in my garden of magic.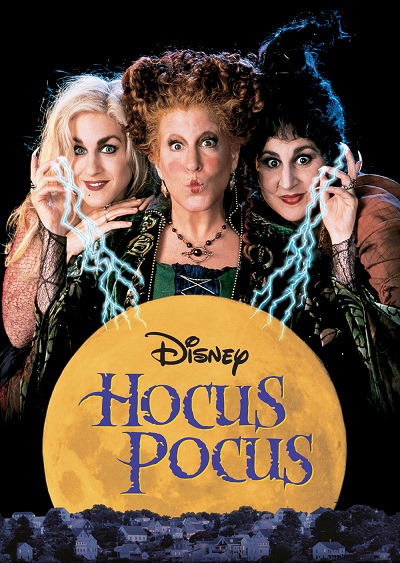 Hauntingly chanted by a Sanderson sister in the 1993 film Hocus Pocus, that is something as children we learned was a bad thing to hear echoing in the cloud-filled skies— be you in Salem Ma or elsewhere. But, after all it was just a movie. And that movie is fondly recalled every year here in Salem, where the producers actually took the time to film several scenes.
Radio 92.9 is presenting a free, weekly Haunted Movies Series in Salem during October; this week Hocus Pocus, rained out last week (perhaps the burning rain of death?) has been reset for Saturday, October 18 from 6:30 to 8:30 pm on the Salem Common under the stars.
Bring a blanket or beach chairs to watch this movie, which picked up 2 wins and 11 overall nominations during the 1994 Academy of Science Fiction, Fantasy & Horror Films, USA awards.
Last year was the 20th anniversary of the movie. Here is a bit of trivia: did you know that the actor playing Thackery (not Zachery) Binx was Sean Murray who now plays Tim McGee on NCIS? You did? Well, did you also know that he was the voice of neither Thackery nor the cat? Movie Magic.
Hello Salem! My name's Winifred, what's yours? I put a spell on you…