Look at what the summer sea breeze just blew across the Essex Street Pedestrian Walkway.
Designed to be complimentary to the popular 3rd Thursday of the month PEM/PM parties at the Peabody Essex Museum (which this evening is coincidentally called Summer Breeze),  The Museum Place Mall is launching what it hopes will be an every 3rd Thursday of the month event when select businesses in the Mall will retain later business hours as well as offer special promotions to all of their customers!
Some of the incentives to be offered include:
And possibly more!!!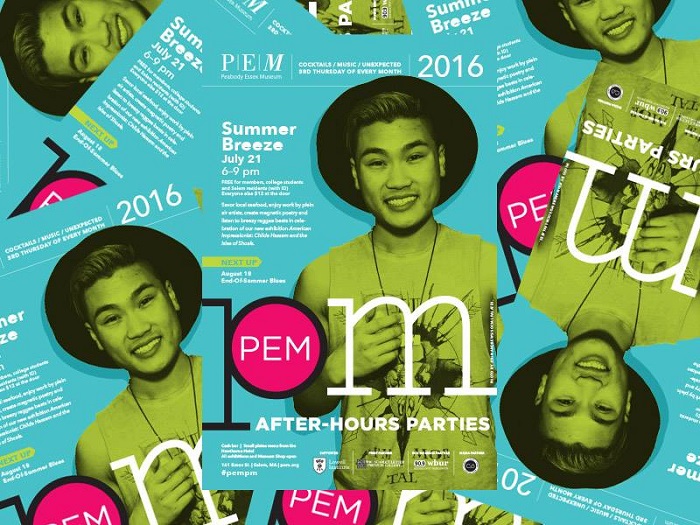 This is an interesting and quite welcome compliment to the diverse activities that the Peabody Museum presents.  And not to leave out tonight's PEM/PM activities, you are invited to explore American Impressionist: Childe Hassam and the Isles of Shoals, from 6-9pm.
Taste local seafood, listen to breezy reggae beats by DJ Zeke Stern of the Green Lion Crew, enjoy works by plein-air painting group The Newburyport 10, create rearrangeable poetry and be fascinated by a presentation from staff at the Shoals Marine Lab.

Cash bar will feature Chateau Beaulieu Rose, Provence and Caribbean Rum Punch. And as always, there will be a pecial small plates menu from the Hawthorne Hotel.
It will be an interesting evening. If you have the time, we invite you to follow the breeze.
The Peabody Essex Museum is located at 161 Essex Street.