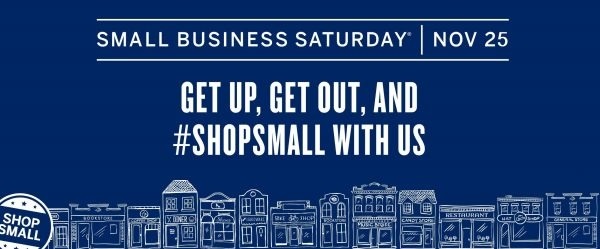 Sandwiched between Black Friday and Cyber Monday is the day that small businesses in Salem and all along Main Street USA really look forward to: Small Business Saturday. First observed in the United States on November 27, 2010, it is a day when communities of shoppers are urged to support the convenience of driving or even walking to their local brick & mortar businesses, instead of fighting the crowds at faraway over-crowded malls.
That kick-off Small Business Saturday was sponsored by American Express, National Trust for Historic Preservation, Boston Mayor Thomas M. Menino, and Roslindale Village Main Street. Since then it has grown into a nationwide event, with an estimated 112 million consumers reported to have shopped at small businesses on Small Business Saturday in 2016.
Shopping Local Is An Experience
"Small Business Saturday is so great," explains Kylie Sullivan, Executive Director of Salem Main Streets, "because it's not just about the shopping or the things – though with over 200 locally-operated storefronts in downtown Salem, there's certainly no shortage of gifts and treats to be found! Instead it's more about the experience of being part of a community, the feeling you get when you're in a locally-owned business that simply can't be replicated in a box store or online."
You can walk into a locally-owned Salem store and actually speak to a clerk with product knowledge of items in the store. Or just as likely, you can chat with the store owner! Ever talk to the owner or even manager of a big box store (unless to complain)?
Adds Elizabeth Rutledge, EVP of Global Advertising and Media at American Express, "People across the country are aware of the benefits that small businesses can bring to the community, and the momentum that was started with the first Small Business Saturday continues to build."
That is backed up by the Small Business Saturday Consumer Insights Survey, released by the National Federation of Independent Business (NFIB) and American Express. Among U.S. consumers who went out and shopped in-store, total reported spending reached an estimated $15.4 billion at independent retailers and restaurants in 2016.
You will be in good company.
So, a word to the wise, relax on Friday and Monday. And make Saturday your day for walking out of Salem stores with good deals for your holiday and other gift giving needs!