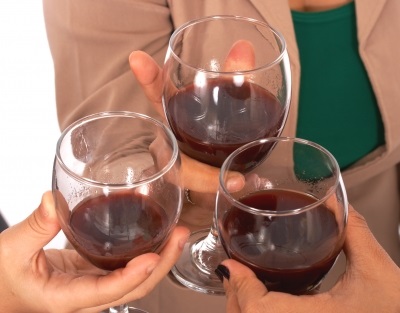 When is a wine tasting more than just a wine tasting? When it takes place in Salem Ma, of course. The 7th Annual Grand Wine Tasting is set for Nov.14th at the historic Hawthorne Hotel; as always, it is expected to be a sell-out. And not just for the fine wines available. But also because proceeds benefit local organizations such as the Salem Athenaeum, Historic Salem Inc., Historic New England, and Hamilton Hall.
The event is sponsored by Salem Wine Imports, which knows what it is doing, since it holds its own weekly wine tastings every Tuesday and Thursday.
"We are so excited for everyone to come together once again and enjoy so many delicious wines and varietals – there is literally something for everyone," announces Kathy Genis, Salem Wine Imports owner.
"Most importantly," she adds, "it's an enjoyable way to support these amazing institutions that play such an integral part of keeping our local history alive."
Gives a different meaning to drinking to someone's health.
The event will also include a silent auction featuring bottled wine and passes from the popular Salem Food Tours. The Wine Tasting will run from 7- 9:30 pm. Tickets may be purchased online at www.localwineevents.com or by calling 978-741-9463.
Image courtesy of Stuart Miles at FreeDigitalPhotos.net