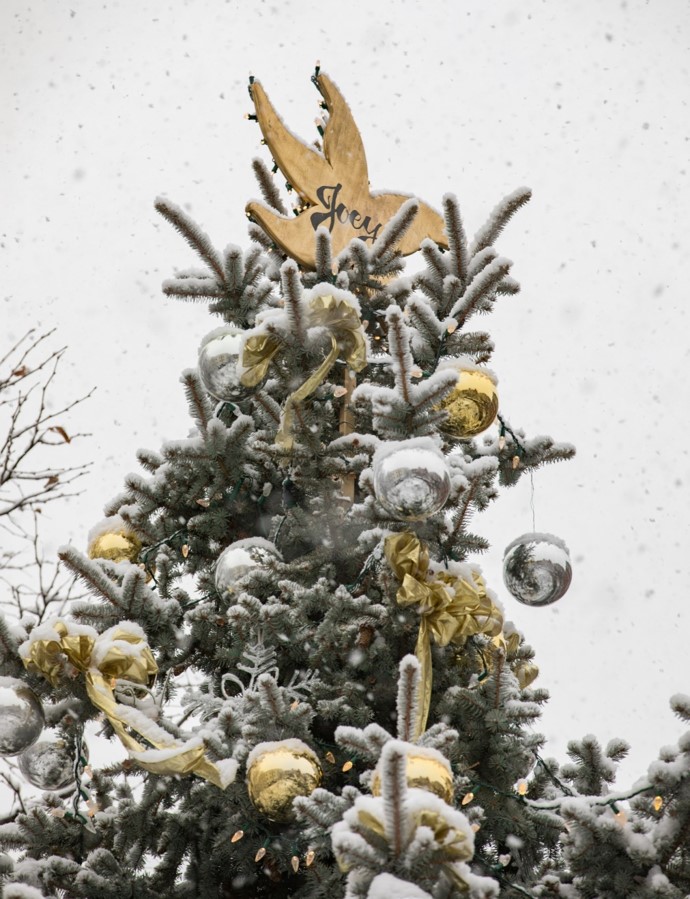 With a bustling Halloween season behind us, we at Salem Main Streets are feeling jolly when we think about our upcoming holiday initiatives geared towards bringing neighbors together and beating Winter darkness with twinkling lights, ribbons, and wreaths!
Contrary to local lore, all this decoration is not completed by fairy folk. Salem Main Streets has a tremendous team of volunteers willing to stand on ladders and wrap light poles with ribbon even on freezing cold mornings!
Please consider supporting this effort to make downtown festive and encouraging for folks to resist the appeal of hibernation and come enjoy their downtown.
$100 Wreath Sponsor
$250 Tree Sponsor
$500 Lighting Event Sponsor
All sponsors will be recognized on our website and social media. Tree Sponsors will be individually featured in the Facebook event. Lighting Event Sponsors will have additional 30 second video features on our social media as well as recognition in the press release.
Please contact Elise@SalemMainStreets.org with any questions. If you are feeling inspired to lend some sparkle, checks can be made payable to Salem Main Streets 265 Essex Street Suite 101 in Salem.
Stay tuned for the upcoming announcements about dates and times!