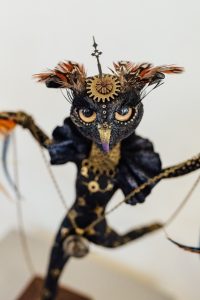 Express yourself artists of the North Shore! There is an open invitation from the 2017 Salem Arts Festival to local visual artists: "submit your work for the juried gallery at Old Town Hall" during the 9th annual festival that takes place this year, June 2-4.
Artists may submit up to 3 pieces; at least two of which must be for sale. Dates/times for drop off at Old Town Hall (32 Derby Sq.) will be May 26 from 5-8pm and May 27 from 9am-noon. Applicants will be informed of jury decisions by Sunday morning, and works not accepted must be picked up by Sunday evening or Monday afternoon.
Hung artwork may not exceed 36″ in any direction (including frame) and must be wired to hang – no sawtooth hangers. Larger artwork must have an easel or a stand. While installations are welcome, be mindful that Salem's historic spaces come with some limitations.
You have time, but not a lot as the juried gallery will be selected by an on-site review process to be held the weekend before the festival, May 26-29.
This special exhibit is to be judged and juried for prizes by a panel comprised of individuals from the Salem arts community and beyond.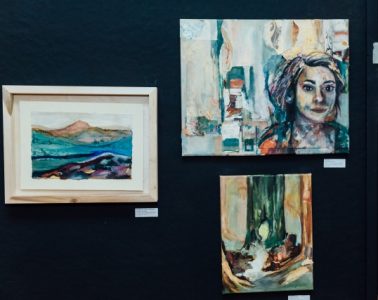 Over 5,000 people regularly attend the family-friendly Salem Arts Festival, transforming downtown Salem, MA into an opportunity for the arts community to showcase a wide range of talents: painting, photography, sculpture, dance, music, writing, film, new media, performance, theatre, poetry, and more!
The Salem Arts Festival is organized by Salem Main Streets and a collaboration of Salem organizations which provide support for the festival, including the City of Salem, Peabody Essex Museum, Salem Arts Association, and Creative Salem. This program is supported in part by a grant from the Salem Cultural Council, a local agency which is supported by the Massachusetts Cultural Council, a state agency.
For full details of requirements and regulations, please see the admission form at http://salemartsfestival.com/juried-gallery/.
For any other Salem Arts Festival-related information, please see www.salemartsfestival.com or contact Kylie Sullivan at kylie@salemmainstreets.org or (978)744-0004 (x115).