Did you notice a larger than usual crowd walking about Salem this evening? It will get even bigger as the 10th annual Salem Film Fest gets underway.
Regarded and highly respected as one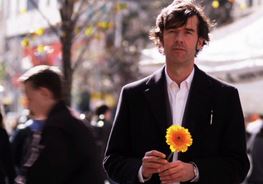 of New England's largest documentary film festivals, it presents a rich and diverse collection of the year's best work from all over the world.
Film screenings take place March 3-9 at CinemaSalem, the Peabody Essex Museum (PEM), and the National Park Service Visitor Center. The schedule and full breadth of the week-long events can be viewed at salemfilmfest.com. Attendance at this year's screening is easily expected to surpass last year's record setting 6,000+ viewers.
Salem Film Fest concentrates on well-told stories with strong technical elements and interesting visual approaches, letting narratives unfold that wind their way through the human experience in the USA and foreign lands. Many of the films represent a US, East Coast or regional premiere. Filmmakers are expected to be present for more than half of the screenings, giving audiences a unique advantage to learn about the documentary process.
SFF 2017 offers a diverse schedule of feature length and short documentaries, parties, discussions, meet-and-greets, family-friendly screenings, student film showcases, and opportunities to meet visiting filmmakers in intimate settings.
Each film provides an opportunity to immerse oneself in the encounters of others in a dramatic and sensory way, embarking upon what is different and recognizing what is common to us all. "The world is an amazing place," is an oft worn but timely phrase. Salem Film Fest affirms that travel quote for your eyes and ears to behold. And some films may strike that 'responsive chord' that can change your life forever.

Again, go to film titles and times for full list of options to see.
Salem Film Fest was founded in 2008 by filmmaker Joe Cultrera (HAND OF GOD), local businessman Paul Van Ness (CinemaSalem, Van Ness Creative), Executive Director of the Salem Chamber of Commerce Rinus Oosthoek and others from the community. Run and operated entirely by volunteers, the week-long festival has become a community-wide event with screenings at CinemaSalem, the Peabody Essex Museum and the National Park Service Salem Visitor Center with filmmaker parties and music events held at venues throughout downtown. Fueled by great films, dedicated volunteers and enthusiastic audiences, festival attendance has grown 15 to 25 percent each year.
Accept our invitation to see the world up close and personal.