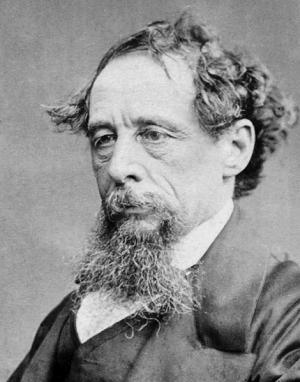 "It's in vain to recall the past, unless it works some influence upon the present." Those words of Charles Dickens (from the novel David Copperfield) give significance to Pickwickian Endeavors, a weekend long conference Sept. 26-28 to held at the Salem Athenaeum and other city spots. Online reservations have been extended to Sept. 25th.
Dickens scholars from around the world, as well as local & international performers, historians and artists have been invited to attend this conference which will feature over 20 presenters and performers. All topics Dickens will be up for discussion. His words and thoughts are still relevant today.
It is hosted by the North of Boston Branch of the Dickens Fellowship. And you may see more than a few people in period costume.
Morning session will be held at the Salem Athenaeu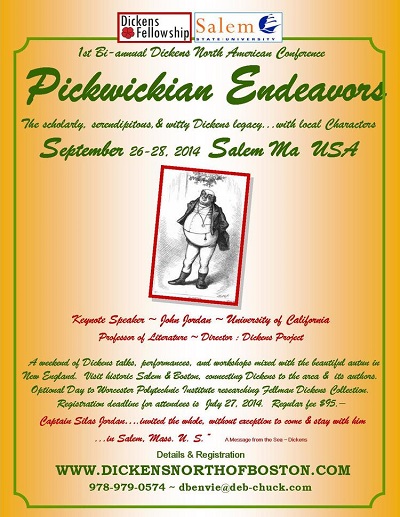 m each day. The House of Seven Gables and other selected sites around the city will serve as gatherings for afternoon and evening sessions.
One expected highlight is the scheduled appearance of Gerald Dickens, the author's great-great-grandson, of London, England. This Mr. Dickens will recreate performances of his ancestor throughout the weekend.
The Keynote speaker will be John Jordan, Prof. of English at the University of California in Santa Cruz.
There are also optional side trips to Boston and Worcester included in the program.
There may still be seatings available for some of the events. For group or individual rates, please call 978-979-0574.