A party during the holidays is one thing, but a feast, well that is something special. And something special is what the Salem community gets every 3rd Thursday of the month from the Peabody Essex Museum with its extended after-hours PEM/PM celebration. This Thursday from 6-9pm: Wassail!, a midwinter feast, which celebrates light in the darkest part of the year.  Attendees are invited to sample festive beverages and foods, decorate a yule log, enjoy traditional Scandinavian crafts, and drive out the darkness with music and dance.
But, there is an extra special aspect for us this time. Not that you really needed another reason to attend Wassail! but we at Salem Main Streets are so grateful that PEM/PM has chosen our director Kylie Sullivan to be the person of honor for their Boar's Head Carol procession! (They must have known she's a sucker for all old English Christmas traditions).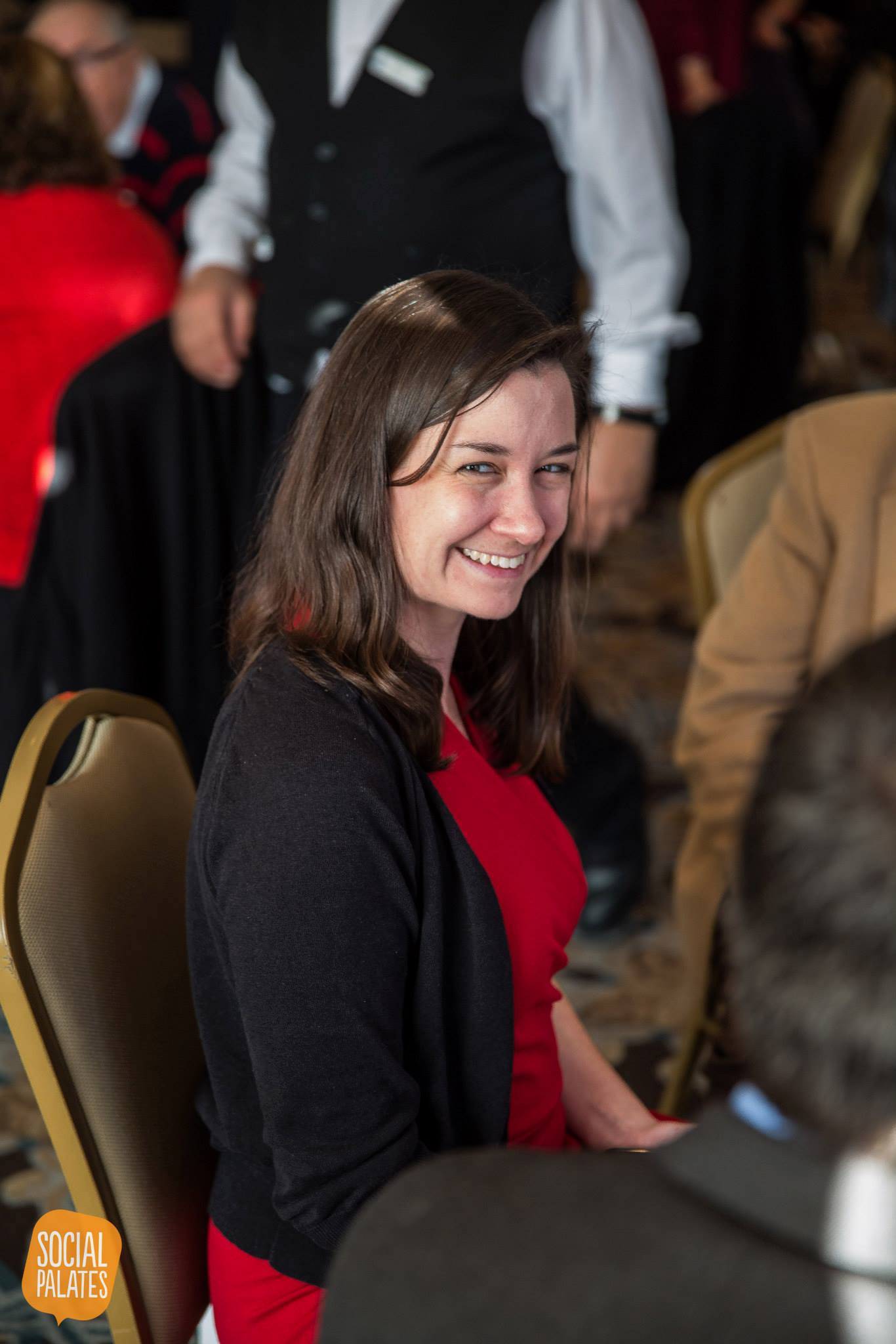 Our friends at Creative Salem had this to say, "We would love to get a big group to show up and help us celebrate the final PEM PM of the year and Miss Kylie!"
We agree. Let's party! Wassail will run from 6-9pm, Thursday Dec. 17th.
SCHEDULE OF EVENTS
6-9 pm – Art Making in Studio 1, Create Space
Create traditional Scandinavian Yule crafts, including paper garlands and paper hearts.
Festive Fare in the Atrium
Taste inventive yet classic small plates prepared by PEM Chef Rhiannon Nowak.
Live Music in the Atrium
Enjoy festive folk tunes by the Clearwater Quintet.
Yule Log Decorating in the Atrium
Join in the holiday spirit by helping us decorate our very own PEM/PM yule log.
6-8 pm – Mead Tasting in the Atrium
In the medieval spirit, sample some of the House Bear Brewing award-winning meads. Sample tickets available at the table. Looking for something a little more traditional? Try our wassail at the bar!
6:30 and 7:30 pm – Viking Legends in the Bartlett Gallery
Local storyteller Odds Bodkin shares popular legends and tales of the Vikings.
6:45 and 7:45 pm – Morris Dancing in the Atrium
Watch the Newtowne Morris Men perform energetic traditional Morris dances from the rustic Cotswalds of England.
7 and 8 pm – Sword Dancing in the Atrium
Enjoy the intricate figures of Still River Sword performing traditional English Longsword dances.
7:30 pm – Boar's Head Carol  in the Atrium
Participate in this English and Scandinavian tradition. Carol will be followed by a group wassailing with carols available at the PEM/PM Welcome Table. And this is where our Kylie comes in.
Any excuse to party during the holiday season, we will be there, will you?
Members and Salem residents (with ID) may attend free of charge, while nonmembers pay $10 at the door.
The Peabody Essex Museum is located at 161 Essex St, Salem. For more info go to http://www.pem.org/ or call 978-745-9500.