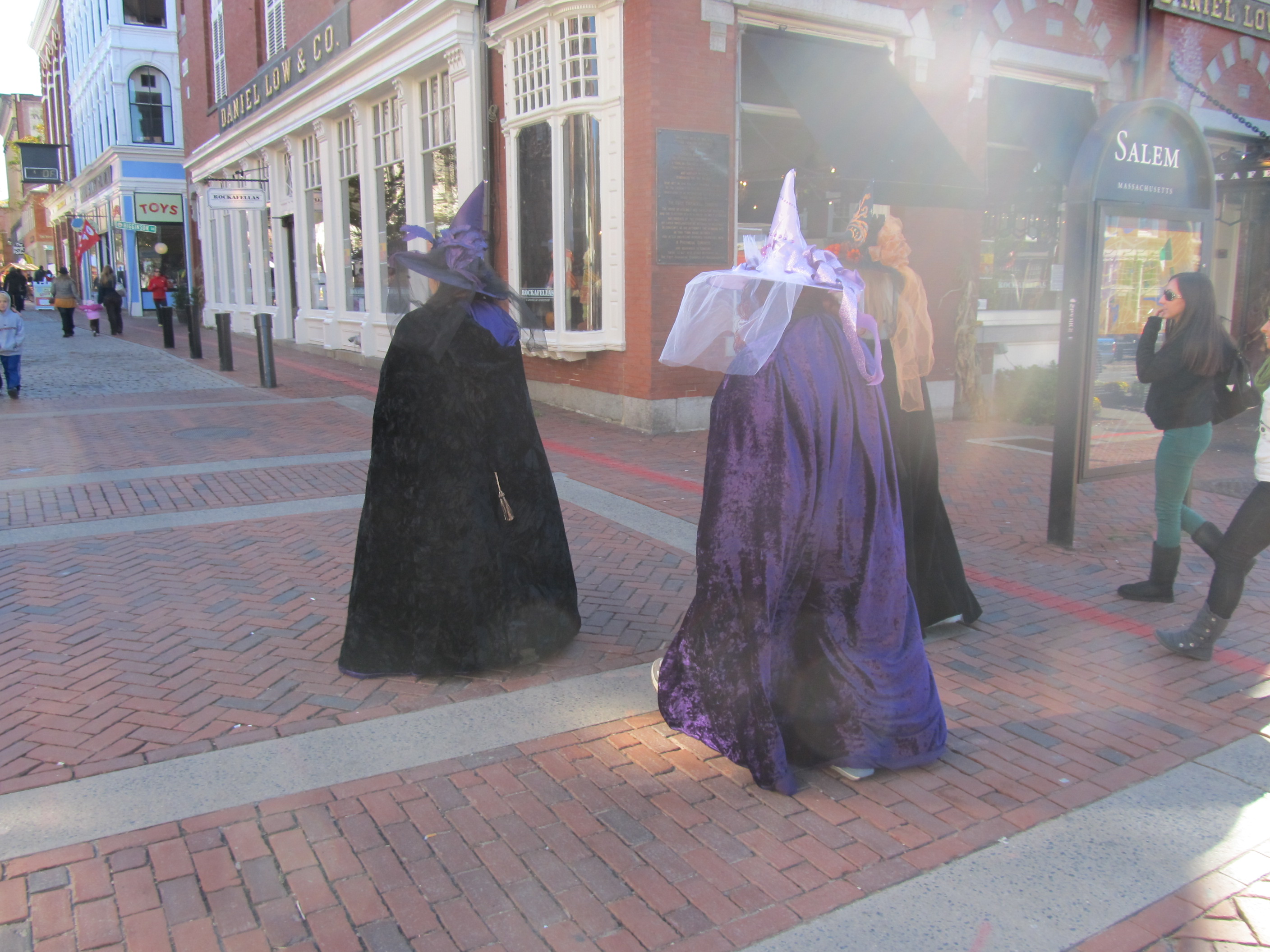 Walking around Salem a few minutes ago, it was the quiet before the storm, but shortly the expected 70,000 revelers (plus the media) will begin to trickle, then ooze, then just flat out pour into the Witch City for Halloween 2015.
We hope you brought comfortable walking shoes. The big finale to Haunted Happenings is much more than a 3-ring circus, as you walk to all the events.
First stop we suggest is our Information Booth at the corner of Washington & Essex Streets. Our volunteers will guide you to where you want to go, so you spend less time trying to get there and more time enjoying what you wish to see.
There are a number of kid friendly events if you're bringing the little ones for the early part of the day.
Salem Children's Day, 10am-3pm on the Salem Common
Ask a Witch, Make a Wand, 10am-5pm, Artemisia Botanicals
Professor Wunders' School of Magic, 10am, Gallows Hill Museum Theatre
Face Painting, noon-6pm, Gallows Hill Museum Theatre
There are also zones of music spaced around the downtown district for you to relax and recharge if you're spending the entire day.
Music at Fountain Stage, noon – 1pm, Essex Street Pedestrian Mall
Shock Top Beer Garden, 2pm-10pm, Federal Street at Washington Street
Radio 92.9 Concert Stage, 2pm-10pm, Washington Street at Federal Street
Concert Stage, 7pm-10pm, Front Street
Concert Stage, 7pm-10pm, Hawthorne Blvd.
Gazebo Stage, 7pm-10pm, Salem Common
Remember the rules, and have fun. Salem will put a spell on you….
(And in case later tonight you and your friends want— for whatever reason— to sing the version from the movie Hocus Pocus, here are the lyrics….)