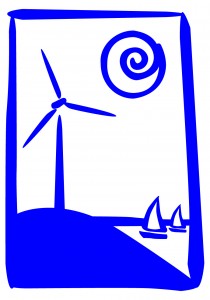 The 5th Annual Living Green & Renewable Energy Fair will take place in and around Old Town Hall in historic downtown Salem on Saturday, May 19 from 10 am – 3 pm. The event is organized by the Salem Chamber of Commerce and the City of Salem Renewable Energy Task Force.
The Fair will bring together green industry professionals and consumers from the Greater Boston & North Shore regions to discuss products, services and information that encourage healthier, more sustainable consumption and lifestyles for businesses and families. Stop by the Salem Farmers' Market table.  For more information visit www.salem-chamber.org.
The City of Salem Beautification Committee will host their 5th Annual Plant Sale fundraiser where fairgoers can purchase a wide assortment of home-grown perennials, a variety of annuals and a selection of hanging baskets. The plant sale will be held outside on Derby Square, directly in front of Old Town Hall. The Fair will also feature the 2nd Annual Salem Seed Exchange, an ethical electronics recycling event, a free screening of a "green" themed film at Cinema Salem, and other fun activities for the family.