…What do you see? Salem merchants getting into the spirit of the holidays. Nearly 40 members of the downtown shopping district participated in this year's annual Salem MainStreets Holiday Window Contest. The same creative minds that designed their charming store themes have dressed up their storefronts with snow, sparkle, fun and a lot more.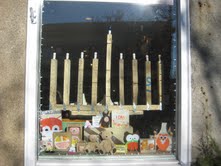 Each year it becomes a greater challenge for our judging committee to choose the winners; there were so many great displays.We hope residents and visitors will take the time to enjoy and appreciate the hard work that went into creating these wonderful displays. This is also a great excuse to walk around Downtown Salem to check out all the new and existing restaurants and businesses.
Most Traditional: Roost
Most Whimsical: Scrub
Most Original: Rouge
Honorable Mention: Salem Toy Museum
The following businesses participated: Witch City Thrift & Consignment Shop, Harrison's Comics,  re-find men, re-find women, Griffen Theater,  Penelope's Pet Boutique, Scrub, Coon's, Treasures Over Time, A Beautiful Corset at J'Adore Romantic Gift Shop, Tavern in the Square, and Roost.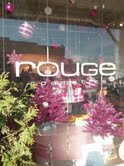 Also: Seedstitch Fine Yarn, J. Mode, Boston Bead Company, Rouge Cosmetics, Two Girls Shop, Radiance Aveda, Mighty Aphrodite, Modern Millie, Angelica of the Angels, Trolley Depot, Addicted Fashions and Angels Landing.
Also: For Kids Only Afterschool, Bernard's Jewelers, Witch's Tees, Louise Michaud Photography,  Living With Pets, The Picklepot,  The Happy Sunflower, Crafters Market and Salemdipity.