Salem continues to open new businesses, offering greater variety in the downtown.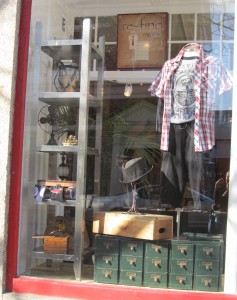 If you haven't noticed yet, re-find has just opened a store for men ranging from gently used dress shirts to brand new designer ties. You can find them at 244 Essex St.
Opening soon in the downtown:
Life Alive Cafe at 281 Essex St. (The previous location of Coven.)
Orange Leaf Frozen Yogurt at 76 Lafayette St. (Previous location of Salem Segway)
Something's Brewing at 61 Wharf St. a new tea shop.
Every Occasion Boutique at 102 Wharf St. Fashion jewelry, clothing, accessories and more.
Three Potato Four 60 Washington St. Baked potato snacks with a variety of toppings.