Interaction. There are many factors contributing to Salem Film Fest's continued growth and worldwide recognition, with interaction between moviegoers and filmmakers being a key element. You can be part of that process March 5-12 when Salem Film Fest is presented in Salem Ma.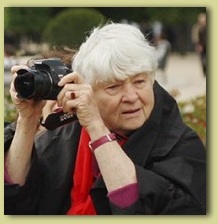 This year, 38 films will be showcased by filmmakers representing 10 different countries telling stories from around the world. Of these films, 29 will be making their North American, US, East Coast, New England or Massachusetts premiere.
As self-described on their web page "Salem Film Fest focuses on well-told stories with strong technical elements and interesting visual approaches, each film screened over the week-long schedule represents an immersive aesthetic experience, an opportunity to glimpse the world with fresh eyes, and leave changed as a result."
It is also an open opportunity for you, the viewer, to speak directly with many of the driving forces of the films to be screened, as more than half of these films will feature Q&As with the filmmakers.
For example, consider this forum topic: Filmmakers often encounter people experiencing difficult life situations while making a film. How does a filmmaker balance respect and empathy for their subjects, while crafting the narrative of their film?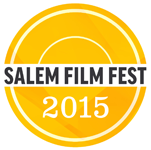 Screenings will take place at the Peabody Essex Museum and CinemaSalem.
PEM will also host the opening night film and the closing awards ceremony, live music, talks and art making.
For films shown at PEM, tickets may be purchased at the admissions desk, by calling 978-542-1511 or by visiting salemfilmfest.com. Ticket sales at PEM will conclude each day by 4:30 pm. Tickets are also available through CinemaSalem (in-person box office or at cinemasalem.com).
(Photo from Shoulder the Lion, a film focusing on "three artists, three tragedies. The usual story told in a very unusual way.")