Words, words, words. Just because you can string a few words together does not mean that you can create a sentence. BUT…. but, if you can create a sentence, then the world awaits, for if one sentence can be ushered from your mind, others will follow. And if they can be of a common purpose, then perhaps you have a story to tell.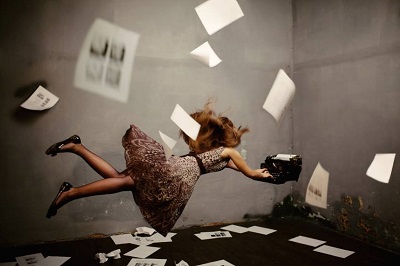 This all leads to the return this week of the Salem Literary Festival. Multiple events are scheduled to run Nov 6-9 at various historic venues in Salem. The goal is to unite published authors, book lovers and storytellers.
And this year it is extra special as the festival has joined with New York Times bestselling author Brunonia Barry and her organization, Readers and Writers. Inc. This should attract more authors and attendees.
You can pick up additional details about the overall schedule at their website. But we wanted to touch on one new aspect this year, live storytelling: "The Tell Tale Arts: Live Storytelling Event" at the Peabody Essex Museum (East India Marine Hall, 161 Essex Street), Nov. 9, 3-5pm.
Each person has up to 10 minutes to spin true-life tales on a chosen theme without the aid of notes or a script. In a casual cafe atmosphere, you will relax and listen as bold storytellers share revealing moments from their own lives.
Michelle Moon, is the Assistant Director for Adult Programs at the Peabody Essex Museum, where she oversees PEM events and activities for all adult audiences. In that capacity she also serves as program collaborator with the Lit Festival.
She explains, "PEM had been looking for an opportunity to participate in the live storytelling movement. Many museums have experimented with this format – for example, The Moth at the Met. PEM is a museum that celebrates individual creative expression, and first-person storytelling offers a powerful channel of creative communication to individuals who reshape their life experience into a story."
The evening's theme, "At the Movies," is inspired by the PEM exhibition "The Woods" by internationally renowned video artist Candice Breitz, which delves into the cinematic culture of three centers of global filmmaking — Hollywood, Bollywood (India) and Nollywood (Nigeria) — to reflect the culture of stardom and movie fame.
But the submission process was a bit different than what we might have expected. Storytellers had to use a one-sentence elevator-like pitch to be selected for this event.
Moon reveals, "One of the most powerful aspects of live storytelling is the feeling of spontaneity. By asking for only a one-sentence pitch, storytellers get to identify one of the most intriguing nuggets of their tale and use it to entice us. But they don't have to write it all out in advance, which might take away from the energy of crafting the tale on the fly and drain it of some of its potential life."
"Many writers who have done live storytelling," she adds, "use the experience as a way to reveal the compelling heart of a story, and later on take some of what they have discovered in the live experience of telling to work out ways of presenting material on the page. Live storytelling and story writing are different but related arts."
(By the way, Michelle also produced the successful live story series "A Winter's Tale" in Portsmouth, NH, for three years, ending in March 2014. So, she knows what she's talking about.)
Audience members will also be invited to share anonymous brief versions of their own "At the Movies" story; a few of the most interesting will be selected to read during the intermission and between speakers.
Deadline for submissions is Nov. 3. Send the one-sentence pitch to Michelle Moon at michelle_moon@pem.org. Make your reservations by Nov. 7th by calling PEM at 978-542-1511 or visiting pem.org/calendar. Admission: Members $5, nonmembers $7 (plus museum admission if applicable).