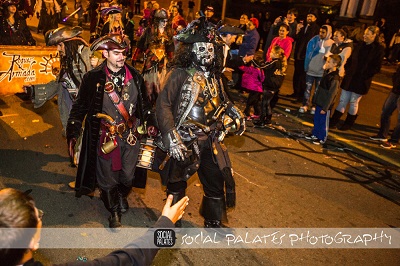 Marching orders came down last Friday and we all had a great time participating in the Salem Chamber of Commerce 19th Annual Haunted Happenings Grand Parade. Whether in costume or not (the theme this year was "Fantasy" characters), the kids had a great time either in the parade or standing on the sidelines and watching.
For those of you not in attendance, here, courtesy of John Andrews at Social Palates from the Creative Salem website, is a visual slide-show tour of the event.
Look closely to catch a few shots of our own Kylie.