Vinyl, wax, platters, discs…. all names for the LP, more lovingly recalled as a 'record.' Yes, the round thing that rotated on a record player your parents or grandparents talked about from their youth. To celebrate the continued existence of records and spread the word about the unique culture surrounding independently owned record stores in the US and world-wide, Record Store Day was created. Locally the Salem Theatre is partnering with Salem's own independent record store, The Record Exchange, to promote an entire weekend, April 17-19. (Record Store Day usually takes place on the third Saturday of April. )
The day is for the people who make up the world of record stores to celebrate the unique culture of a record store and the special role these independently owned shops play in their communities. Special vinyl and CD releases and various promotional products are made exclusively for the day.
The Record Exchange advises from its Facebook page: Come and celebrate records, music & YOU, our amazing customers & friends, this Saturday from 10:00 AM to 6:00 PM. Yup…it's RECORD STORE DAY! We'll have Ziggys and Sons Donuts for all, some very cool RSD limited edition records, and we'll be putting used CDs & DVD sets on sale just for the day.
As for the live musical contribution from the Salem Theatre, kicking off the weekend on Friday, April 17 at 7:30pm is a returning favorite Don White with opening act Julie Dougherty.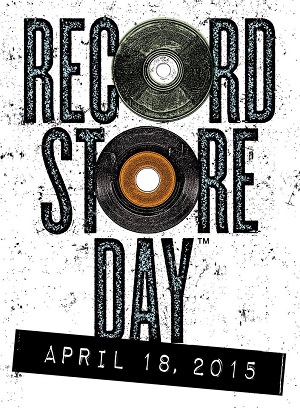 Saturday, April 18 at 7:30pm is a CD Release for Justin Goodrich. Justin is an American singer-songwriter and actor. Independently he has released two solo-acoustic EP's, "A Revenant Affair" and "Fallen Angels, Tears of Stone". Each ticket purchase for the Justin Goodrich concert will include a free copy of the new album "Steadfast Hearts and Borrowed Time".
Wrapping up the weekend on Sunday, April 19 at 5pm is An Evening with Chris Noran and Kevin William. Chris and Kevin are Indie Folk artists from Salem and Boston respectively. Together these two will play two full sets of Bon Iver-esque, ambient rock-folk in a warm and intimate space.
To give you an idea of how the "culture" of a record store can have an effect on someone, David Grohl of the Foo Fighters, who is the 2015 Ambassador for Record Store Day, recalls: "I found my calling in the back bin of a dark, dusty record store.
1975's K-Tel's Blockbuster 20 Original Hits by the original Stars featuring Alice Cooper, War, Kool and the Gang, Average White Band and many more, bought at a small record shop in my suburban Virginia neighborhood, it was this record that changed my life and made me want to become a musician. The second that I heard Edgar Winter's "Frankenstein" kick in, I was hooked. My life had been changed forever. This was the first day of the rest of my life.
I believe that the power of the record store to inspire is still alive and well, and that their importance to our next generation of musicians is crucial."
Record Store Day is managed by the Department of Record Stores and is organized in partnership with the Alliance of Independent Media Stores (AIMS), the Coalition of Independent Music Stores (CIMS) and celebrates the culture of independent record stores by playing host to in-store events/performances, signings and special product releases on a global scale.
The Record Exchange, located at 256 Washington Street, is one of the oldest used brick & mortar record stores in the United States; it was founded in Salem, MA in 1974.
Founded in 2002, Salem Theatre aims to enrich the artistic, cultural and economic life of the Greater Salem region and build connections with new, diverse audiences and theatre artists through the performance of classic, contemporary, and new works of exceptional theater as well as through the arts education outreach. It is located at 90 Lafayette Street.
For more info on the concerts, either call The Record Exchange at 978-745-0777 or directly contact the Salem Theatre at www.salemtheatre.com or call 978-790-8546 .
(Record/turntable photo courtesy of J Fry from FreeDigitalPhotos.net)