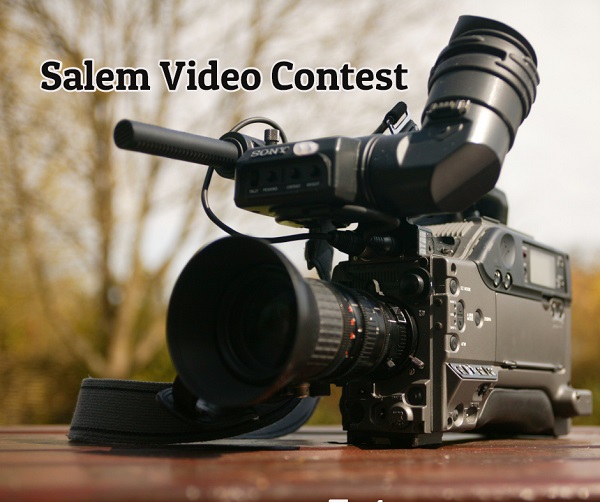 Salem Ma gets a lot of verbal and printed love from residents, tourists and general all-around supporters. SATV, our community Public Access station has now announced a video contest, titled "How Much Do I Love Salem," as a way for SATV members and producers to express their favorite aspects of the city.
Patrick Kennedy program director at SATV has put it succinctly: "Love the History? Make it a video. Love the Spookiness? Make it a video. Love the culture? Make it a video."
He adds "Aside from expressing themselves, this contest gives SATV members and producers a chance to make a completely different type of video than they have made before. There will be prizes for first, second, third and fourth place, and all of the contest entries will air on SATV's Public Access Channel 3."
Salem Access Television exists due to an agreement between the cable provider and the communities it serves. Public access programming is community programming on cable TV.
It opens the door for individuals or organization to write, produce, direct, and perform in their own programs by providing the necessary training, equipment, and use of facilities free of charge. People not normally allowed easy access to the mass media employ it as a powerful resource for local expression.
Channel 3 features original, community produced and professionally produced programming from Salem and other surrounding communities.

Channel 15 features educational T.V. from the local to the global level.

Channel 22 features political and issue-based programming, as well as municipal meetings and local election coverage.
The "How Much Do I Love Salem," contest runs until February of 2017 and will be the main focus of SATV's 2017 Annual Meeting, which takes place in the middle of March.
Any Salem resident, member of a Salem organization or employee of a Salem business can join and learn how to use video equipment to make videos about their interests.
SATV offers this training free of charge. Throughout these class sessions, you can become a certified access user. Then you can use video equipment to make your own programs. The basic elements of TV production are covered: camera-operation, lighting, audio, directing, script writing, editing, etc.
The class includes a group project, which is an in-studio, 30 minute talk show format program which actually gets played on the air! Students who successfully complete the classes and participate in the group project become certified to use SATV equipment.
Again,the classes, channel time, and use of equipment are free. Sounds like a good deal!
For more information about the contest or SATV in general, you may contact through e-mail: info@satvonline.org. Or call SATV at: 978-740-9432.