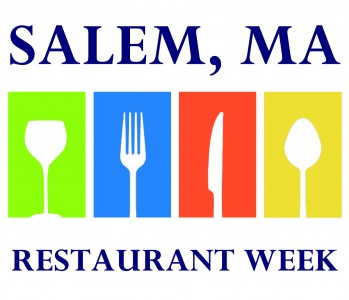 Wondering what to do this weekend? Salem has plenty to offer…from free Jazz music, to a Spring Fling event, new shops and as always great music and events at local restaurants. Some Salem happenings:
April 1 Restaurants Reopening parties for the season – Cafe Polonia, Howling Wolf Taqueria, The Lobster Shanty, and Seaport Cafe. Check out their websites for details.
April 1 – 3 The Zoo Story at Griffen Theater
April 1 – 2 Dead Man's Cell Phone at the Salem Theatre Company
April 2 374th Anniversary of the First Muster  Salem Common and various other locations in Salem 10 am – Ceremony at St. Peter's Church; 10:40 am – Ceremony at Armory Park; 11:30 am – Parade to Salem Common; 11:45 am – Ceremony, Pass in Review and Cannon Salute on Salem Common; 12:15 pm – Military Flyover by USAF.
 April 2 Jazz Appreciation Day 2 p.m. at the Salem Five Community Room, 210 Essex St.  This FREE EVENT features kicks off  with a performance by The SJSF All Stars, who will pay homage to some of the legends of jazz – from Coltrane to Mingus, Miles to Dizzy. Featuring Henley Douglas Jr. (sax), Garret Savluk (trumpet), Squantch (trombone), Dave Walker (bass), John Iltis (drums).
April 2 Spring Fling 6 – 8 p.m. in Old Town Hall The annual Spring Fling is a celebration of art, food, wine, beer and music. It's a great kick off event to Restaurant Week. Tickets are $25 in advance and $30 at the door. For more info go to http://salemspringfling.com/info.htmlor call Pamplemousse at 978-745-2900.
April 3  11:15 a.m. The Salem Common Neighborhood Association and Derby Square Tours are presenting a lecture by Jim McAllister at 11:30 am on Sunday, April 3, 2011 at the Salem Knights of Columbus 94 Washington Square to benefit victims of the March 18 fire at 98 Washington Square. Jim's talk, "An Uncommon Common" will highlight historical events and persons from the Washington Square area. Tickets are $12 and can be purchased at the door. Doors open at 11:15 am
April 3 – 7 Salem Restaurant Week Looking for an excuse to try a new dining venue? Or to visit your fav two nights in a row? This 10-day promotion features the unique and fine dining options in Salem at mouth-watering prices. For 10 days only, participating restaurants will serve either a 2 Course Dinner – $15 OR a 3 Course Dinner – $25 (note: some restaurants will offer both options and pricing is exclusive of tax, beverages & gratuity). For a list of participating restaurants go to www.salem-chamber.org.