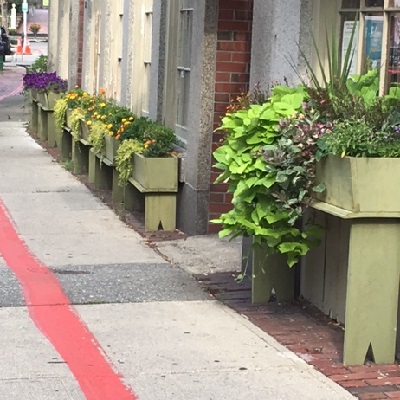 Green thumbs or not, the residents and businesses of Salem are being invited to once again take part in the annual Window Box Competition.
What is a Window Box? It is just as it sounds, a container in the shape of a box, showcasing live flowers or plants. It hangs (sometimes sits) from a window of a home, office or street-side business.
But, you've never built one? That should not deter you from the competition. This is Salem Ma! Anything's possible (especially  with this link offering do it yourself instructions).
Key thing to be aware of is the choice of wood. According to the DIY network:
"Certain types of wood aren't suitable for this project. Pine rots easily and oak turns black when wet, so they are not good choices. Cyprus has a high oil content which makes it weather-resistant. Cedar is both decay-resistant and affordable; it can be left natural or can be stained, and it is available in smooth or rough finishes. Teak and mahogany are beautiful, but expensive."
Ready to show off your gardening and/or creative design skills?
Register by phone at 978-619-5676 or by email at etalkowsky@salem.com with the subject: Window Box Registration, and include your name, street address and telephone number. Deadline is July 28th.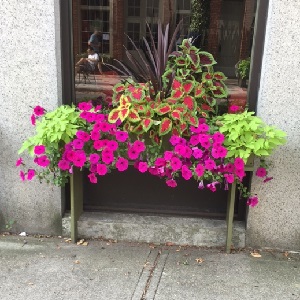 Judging will follow on July 30 – Aug. 2. Then the awards ceremony and reception are set for Aug. 10 at 5:30pm (during our Heritage Days Festival) in the garden of the Pickering House at 38 Broad St.
There will be light refreshments served and attendees also will be able to tour the interior of the Pickering House.
This event is free and open to the public. It is sponsored by the City of Salem, the Salem Beautification Committee and the Salem Garden Club.