The beautiful Atrium of the Peabody Essex Museum was the perfect setting for a night of chatting, dining, praising and even a bit of networking this Wednesday in Salem, MA as the 94th Annual Celebrate Salem Awards event took place.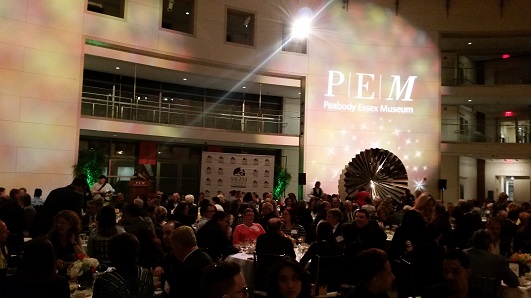 Thirty-six nominees! Six award categories. Businesses. Organizations. Individuals. And winners were decided upon by a very special jury —- you and your peers in the community.
What say you?
Businesswoman of the Year – Joanne Scott, Boys and Girls Club
Businessman of the Year – Rob Liani, Coffee Time Bake Shop
New Business – Sea Level Oyster Bar
Excellence in Retail – The Cheese Shop of Salem
Community Service – Plummer Home
Long-Term Achievement – National Park Service/Salem Maritime Historical Site
Congratulations to the winners, the nominees, and to the Salem Chamber of Commerce for continuing this tradition of letting our community "speak" about good business practices and appreciated customer service procedures by voting for the best of the best.