Of course we do — when was the last time you saw a one day festival around here? And the upcoming Heritage Days celebration of "yesterday & today" runs from Aug. 1 to Aug. 10, proving our point. When we want to share the fun and food of our community with friends, neighbors and tourists, we make it last.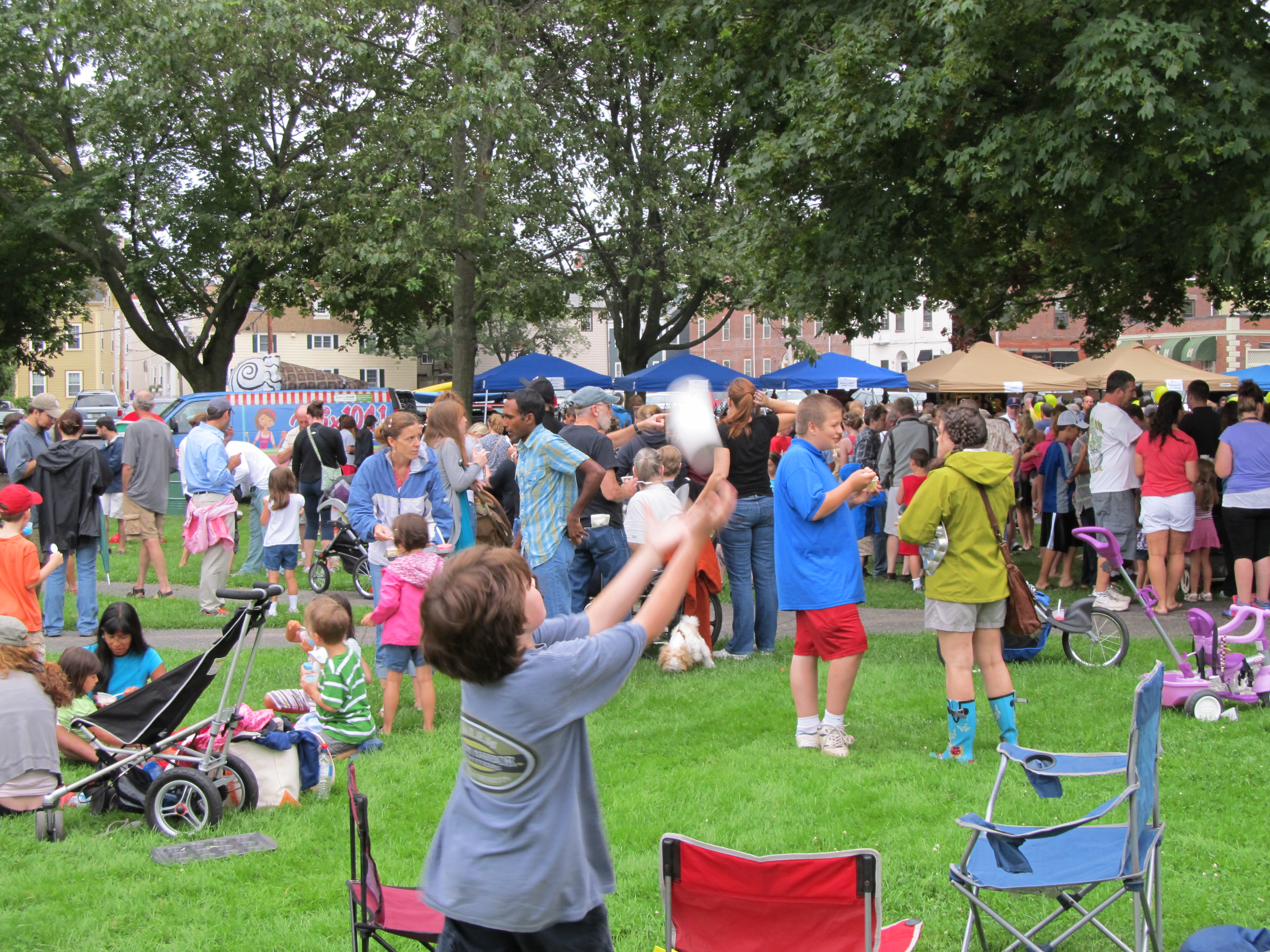 "Heritage Days has been a long standing tradition in Salem and this year we have ten days of fun-filled events," comments Mayor Kimberley Driscoll. "With almost 40 different activities to choose from, there is something for everyone to enjoy. Come join us as we celebrate Salem being such a great place to live, work, and visit."
In the coming days Salem Main Streets (as well as every other local organization with a mission to promote Salem) will be advising you of the highlights of Heritage Days. For now let's just point out the "perks" of actually living here (in other words proof of residency gets you the following…):
The Peabody Essex Museum and the Salem Witch Museum are always free to Salem residents.
The Salem Trolley is free to Salem residents through September 30, 2014. Residents can receive a Resident Ticket by providing proof of residency at the Trolley Depot (8 Central Street). Resident Tickets are only available at the Trolley Depot and cannot be purchased on the Trolley itself. The trolley runs daily 10 am – 5 pm.
The Salem Ferry offers 20% discount plus $5 off for Salem residents on their round-trip Salem Ferry ticket.
The Witch House will be free to Salem residents during Heritage Days.
Pioneer Village will be free to residents on Saturday August 2nd.
Forest River Pool—- Red, White and Blue Blowout, Tuesday, August 6th from 6 pm – 8 pm. It's July 4th in August! Salem residents wear your red, white and blue to the pool and participate in themed games and activities. (the pool is only open to Salem residents).
And that's not even counting the fun to come, including some of Salem Main Streets' own interactive ticketed events like Mayor's Night Out and Ice Scream Bowl! Stay tuned!