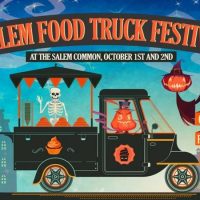 Step right up ladies and gentlemen to the Food Truck of your choice, Saturday & Sunday (Oct. 1 & 2) as not one, not two, but 25 rolling restaurants set up for business at the Salem Common from 11am to 6pm.
The Salem Food Truck Festival is a two-day event being hosted by South End Open Market at Ink Block and Creative Salem.
From the Salem Food Truck Festival  Facebook page, they comment "We are excited to offer fellow food lovers an event featuring 25 food trucks, live music and family fun. With a range from grilled cheese to whoopie pies, there is sure to be something for everyone! Save the date and save your appetites for one of the area's biggest food truck events!"
These entrepreneurs go through a lot, as you can see from the Infographic: parking nightmares, gas prices, weather and permits. They could use your support.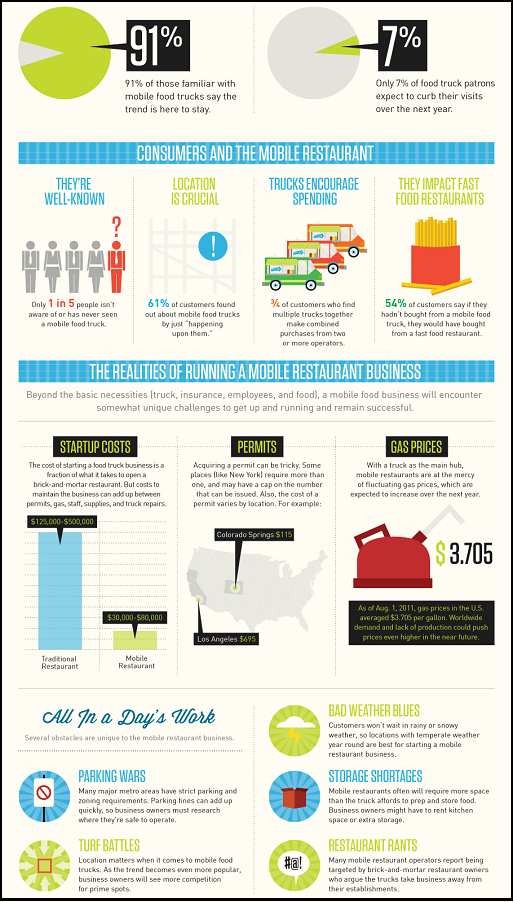 Besides the background on the Food Truck biz, we've also presented the list of trucks that, as of this writing, will be parked along the Salem Common.
Roxy's Grilled Cheese
Bon Me Food Truck
The Whoo(pie) Wagon
Bon Me Foods
Pomaire Boston Chilean Food Truck
Tenoch Mexican
The Roving Lunchbox
The Dining Car
ChikChak Food Truck
Plouf Plouf Gastronomie
Frozen Hoagies
Sheherazad Truck
North East of the Border
Mo'Rockin Fusion
Trolley dogs
The Chuck Wagon
Taco Party
Vulgar Display of Poutine
Morning Salute
Sach Ko Truck
Cookie Monstah
Japalicious
Friskie Fries
Sante Mobile Farmhouse Café
And from what we've learned of Food Truck etiquette, it is ok to buy one thing from one and another thing from another. The perfect walk-up mix & match lunch or dinner option.
(Infographic from Column Five )