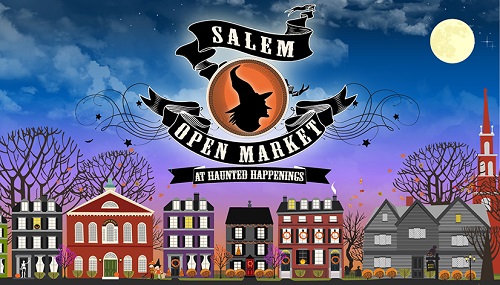 Where can you find the "best independent designers, artisans, artists and crafters together in a maelstrom of cutting edge design, art and handmade wares?" Where else but in Salem Ma; Fridays, Saturdays and Sundays during the last three weeks of October, you will find SOWA, an open-air arts market with over 50 booths.
Just to give you an idea of the eclectic items that await you, here are descriptions of three vendors that have been or will be available on the weekend.
Nick & Jillian of R.H. Mardigan Enterprises and Emry's Handcrafted Fynery. She makes jewelry and accessories out of ephemera, resin and other findings. He makes leather cuffs and accessories with a steampunk flair. And from the Steampunk events at the Peabody Essex, you know there is interest in that genre.
Diane Koss of Cutesy But Not Cutesy, specializes in making monsters (we think we've seen a few of those in recent weeks in Salem), but she also makes monster designer toys that you can cuddle; and a popular item has been the amazing monster hoodies for kids, adults and dogs!
And then there is the strange relationship between Zombies (always a big item in Salem during October) and published author / illustrator Greg Stones. Just look at this picture representing (at least to us) the clash of a long running horror theme and a recent over-the-top horror craze.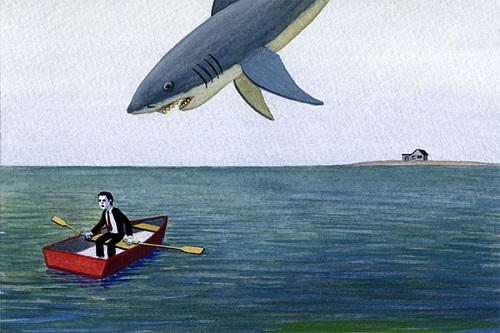 SOWA will run Friday-Sunday 10/24-26 at Derby Square Vending from 11 am – 6 pm, and Essex Street Vending from 11am – 10 pm. For more info go to their website http://newenglandopenmarkets.com/