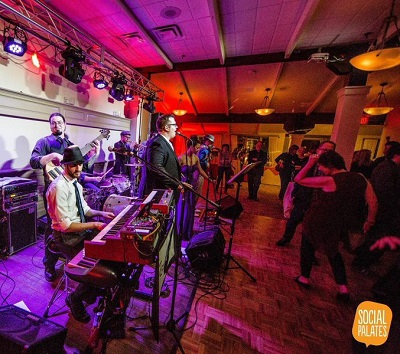 A work of art is oft times a labor of love, so very true when it comes to the annual Salem Arts Festival. It takes time, planning, volunteers and your support to mount this fabulous popular free event which features over 60 artists and performers, and includes a variety of art, music, dance, and poetry performances. The Festival is set for June 5-7, 2015 and you are invited to join us for the Second Annual Salem Arts Festival Fundraiser this Thursday, April 9, 7:30-10:30 pm, for a night of local food, fashion, drink, dancing, and fun to support the Salem Arts Festival. Location will be at Old Town Hall at 32 Derby Square.
"The need for financial support is critical for the success of the festival, which doubled in size last year and welcomed over 5,000 attendees," explains Kylie Sullivan, Manager of Salem Main Streets (SMS), the community non-profit organization which started the Festival. "We are committed to keeping the festival free and open to the public, but that means we need to raise some substantial funds."
She adds, "Last year's fundraiser was such an incredible party; it was the perfect way to introduce the renewed energy behind the Salem Arts Festival ."
We think this year's fundraiser will kick off things on a high note as well.
The opening act will be Multiple Guys with Noise Machines, a group of teenage musicians that's an offshoot of North Shore Jazz Project All Stars –  – hooray for young musicians!
Party band, The Ward Eights will be returning again this year to get you on the dance floor.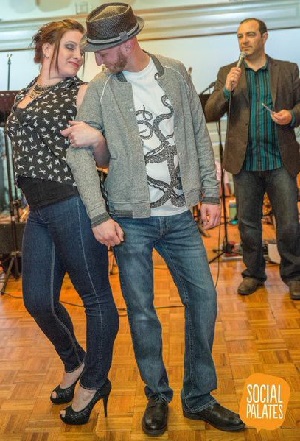 Local boutiques will be participating in an onsite Fashion Show, including J. Mode, Ocean Chic Boutique, Addicted Fashions, The Boutique, and more! Make up will be provided by Rouge Cosmetics.
Food will be provided by The Lobster Shanty, Flying Saucer Pizza Company, the Hawthorne Hotel, Front Street Coffeehouse, and more to be announced soon.
The event will also include a number of great raffle prizes!
Tickets are $25 per person with a cash bar; proceeds directly benefit the Salem Arts Festival. Purchase by calling 978-744-0004 x15, visit 265 Essex Street (Salem MainStreets office), or go online.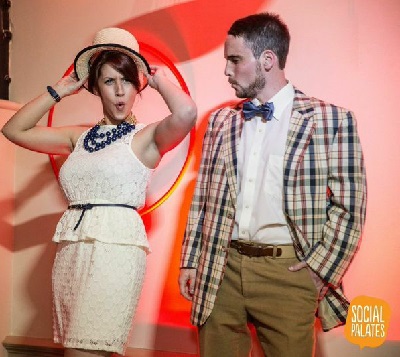 The Salem Arts Festival is conducted as a collaboration of Salem Main Streets and a team of dedicated volunteers, including representatives from Creative Salem, Salem State University, the Peabody Essex Museum, and others.
The Salem Arts Festival is supported in part by a grant from the Salem Cultural Council, a local agency which is supported by the Massachusetts Cultural Council, a state agency.
Last year this fundraising event sold out – so get your tickets early, get ready to dance and feel like a real patron of the arts!
(In fact, if you're interested in sponsoring the Salem Arts Festival Find out more at http://salemartsfestival.com/sponsorship/ ).
(All pictures courtesy of Social Palates)