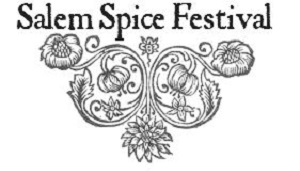 What can we tell you that has not been said previously? Salem thy name is diversity. Yes, we are world-famous for our month-long Haunted Happenings festival of events for Halloween. But on any weekend day, there is much more than monsters and mayhem. For example, on Sunday you can check out three special events spotlighting spice, steampunk and cars
Spice, as you may or may not know played a major role in Salem's early seafaring history and it revisits our city this weekend for the Salem Spice Festival 2014 at Pioneer Village.
Spices, herbs and teas will be explored in culinary and medicinal usage to spotlight Salem's long and fascinating history with exotic spices from around the world.
As always with most festivals in Salem, there will be arts and crafts, food, demonstrations, live music, lectures, workshops and storytelling featured as well. Salem Food Tours had a very nice photo essay of yesterday's activities on their Facebook page.
This is a ticket free event (but they won't turn away a donation). For more info on Pioneer Village at Forest River Park call 978-744-8815 or write to info@pioneervillagesalem.org .
Steampunk is a grand perception of the future from a point in the Victorian past; science fiction dealing with 19th-century societies dominated by historical or imagined steam-powered technology. But the concept jumped off the written page to become a style of life for followers. It influences their art, fashion, music, jewelry and so forth.
The Salem Arts Association  is showcasing "Gears, Grit and Gaslights: Steampunk in Salem," a juried art show running now through to Sept. 28th on Artists Row, New Derby St.
Special juror for this show will be Victorian Lady Lisa, known locally and nationally for her Cape Ann cable TV show, All things Victorian and her book, International Steampunk Fashions. She is currently writing a second book on Victorian/Edwardian fashion. A third book, with steampunk designer/model phenom Karo, is also being planned.
Cars— fast ones, pretty ones, and perhaps a strange one or two will be parked along the Essex St Pedestrian Mall walkway on Sunday for your visual delight. The Village Tavern will be hosting its 1st Annual Antique Auto Show, featuring North Shore Old Car Club members displaying "styling" antique cars.
From noon to 5 pm you can look under the hood (sorry, no kicking of tires) and chat with owners who love their antique cars. There will be live music by the Olde Village Fountain and all proceeds raised will be donated to the Salem Veteran's Services.
See, Salem is not just a bunch of hocus pocus…