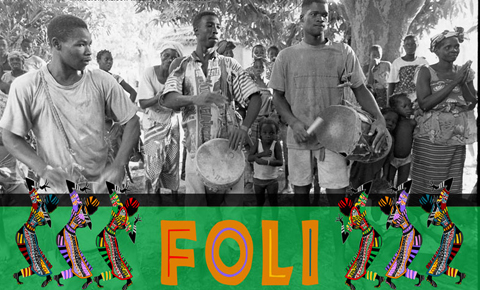 There are many ways to experience other cultures. Literature. Food. Art. CinemaSalem brings us a unique look at the West African Mali tribe with FOLI: Rhythm of African Life for a live show this Thursday, May 26th at 8:30pm
Yes, LIVE.
It is part light show, part dance celebration, and part music extravaganza.
Paul Van Ness of CinemaSalem offered a behind the scenes look "I got to see it for myself at a late-night dress rehearsal, and it's a spectacular show! It's completely entertaining, even mesmerizing, but while you're being entertained you're learning about West African cultural history and about the connections and individuals who play a role in forming Malian communities."
He further explains. "Over the course of the performance, you're introduced to the dances which are used by people in Mali to observe and celebrate important passages over a lifetime, so by the end, you feel like you've just watched a movie."
The stages (birth, growth, maturity, transition and transcendence) mark the progression of an African's life from the birth of a person to the growth of an individual to the maturation of an adult to the selection of a family to a role in the community to a life remembered.
Directed and conceived by Gregory Coles, this event is presented by CinemaSalem and Creative Salem. Tickets are still available; seating for this special live performance event is on a reserved basis.