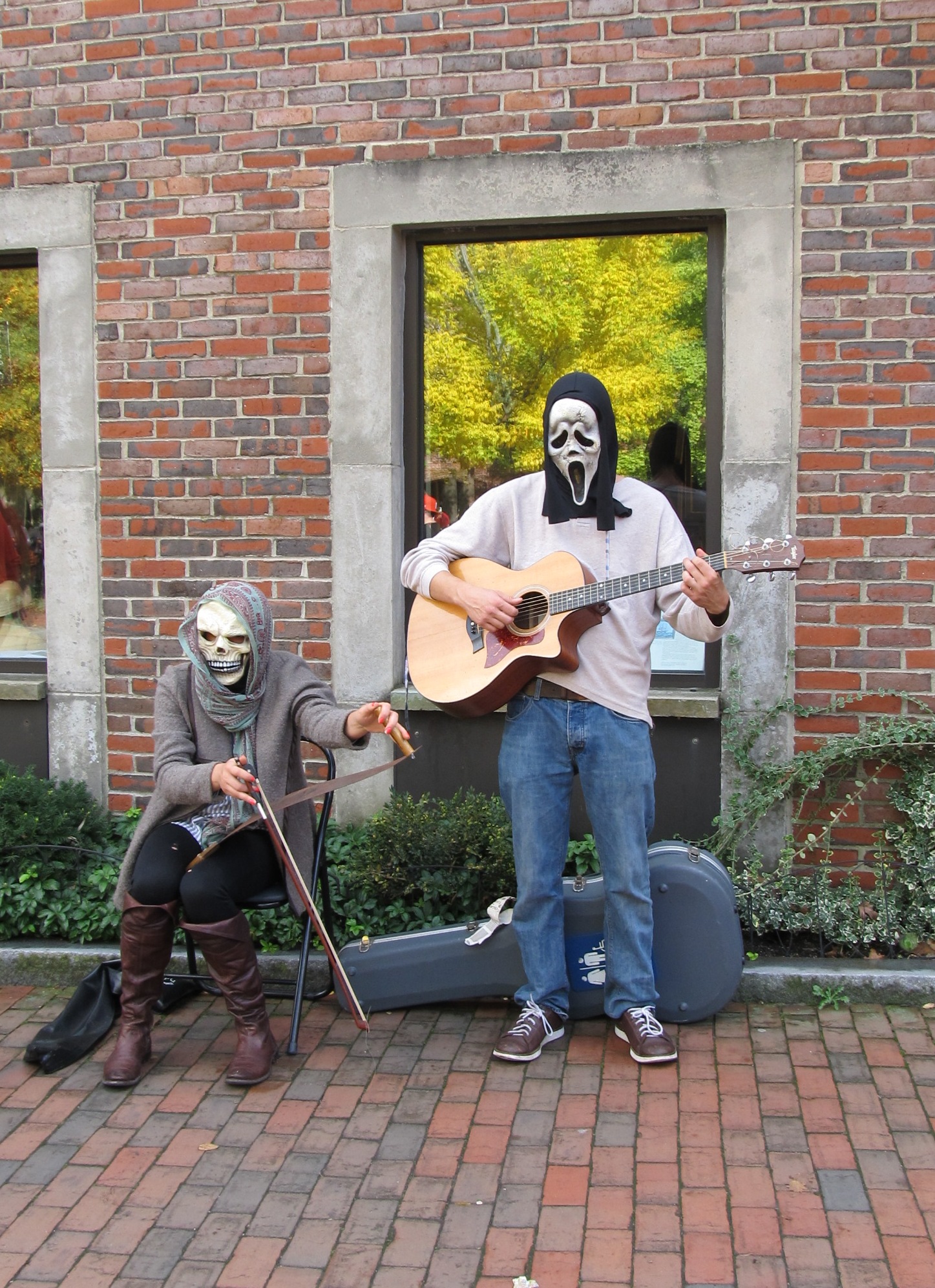 Step right up, though this may not be the "greatest show on Earth," Salem Ma does try its best to give residents, North Shore neighbors and visitors the most for their time & money spent here during the month of October. Just this week we are opening our Info Booth to be staffed with ambassadors of goodwill to assist fun-seekers and officially kicking off festivities with the Chamber of Commerce 19th Annual Haunted Happenings Grand Parade, as well as once again launching the Mayor's Night Out and Trick or Treat with the Mayor events.
Practically speaking there are more activities scheduled for the first three days of October than we have room for in this blog. We suggest you look at the calendar information supplied by at least these three great community websites. Mix and match the information.
Specifically we would like to point out that:
The 19th Annual Haunted Happenings Grand Parade, presented by the Salem Chamber of Commerce steps off Thursday, Oct. 2nd at 6:30pm. This year's parade theme is "Fantasy." Children from grade school through high school and perhaps a big kid or two from college will march through our streets in costume as a tip of the hat to all the activities to follow this month. The spotlight, though, is where it should be, on the young people who keep Halloween alive with their imagination.
The Mayor's Night Out is Oct. 3rd and that Friday Mayor Kimberly Driscoll, in partnership with Salem's attractions and museums, encourages Salem residents to leave their homes to sample attractions, museums and even parking (at East India Mall garage after 4 pm) free of charge! Just bring your Salem ID and be on the look-out from 3 – 10 pm for "Mayor's Night Out" signs at participating businesses.
Trick-or-Treating with Mayor Kim Driscoll at the East India Fountain takes place from 5:30 – 6:30 pm. Bring the kids, join the Mayor as the procession will Trick-or-Treat along the Essex Street Pedestrian Mall, The Museum Place Mall Shops, and beyond. Trick-or-Treat Bags provided. Costumes encouraged. And of course, it is another free of charge event.
Salem's Downtown District is prepared to show you a good time this month, this 5th season of our calendar year. We welcome "kids of all ages," to explore and be entertained.