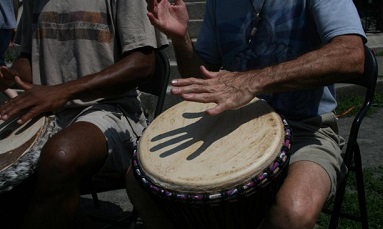 Typecast in recent years as solely a Halloween destination, Salem MA has been expanding its appeal with a number of theme festivals throughout the rest of the year. This weekend we offer a diverse event, the 8th Annual Salem CultureFest, courtesy of A3D.
This event features live bands who showcase many cultures and styles, as well as other performers (storytellers, martial artists, dancers, and more) who entertain while you enjoy exploring the unique arts, crafts, and wares of our area's fine artists and crafters.
Over 2,000 visitors are expected to attend this fun family-friendly event on the Salem Common, Saturday from 10 am – 8 pm and Sunday from 10 am – 6pm.
The mission of A3D (which means literally "African Development through Drum and Dance") is to raise money, acquire assets, and start microenterprises to help specially targeted West African Non-Profit Organizations. Go to their website to learn more of their beginnings and projects.
Closer to home, proceeds have provided much needed support to local Greater Salem area organizations including HAWC (Help for Abused Women and their Children), the Salem School Foundation, the Gathering of Salem, and the Plummer School.
Funds raised at Salem CultureFest 2014 will be utilized to further efforts to acquire and distribute medical equipment and educational supplies to areas of need in West Africa. In addition, a portion of all funds raised at Salem CultureFest 2014 are to be set aside to another local non-profit to be announced at a later date.
Saturday Schedule (subject to change)
10 am : Festival begins – Vendors located throughout the Salem Common
10 am – 4 pm : Moon Bounce/Children's Face Painting/Henna/Assorted International Games – It's A Small World/Kids section
1 am – 2 pm : J&J Pony Rides – near It's A Small World/Kids section
11:30 am – 12 pm : Opening Ceremonies: National Anthem sung by Maria Chaves – A3D Drumming – Main Stage
12 pm – 12:30 pm : Sisters In Dance (Belly Dancing) – Main Stage
12:45 pm – 1:15 pm : Joe Hayes (Native American Storytelling) – Near Main Stage
1:15 pm – 1:45 pm : Siren of the Circle (Hoop Dancer) – Near Main Stage
1:45 pm – 2:30 pm : Greg Coles (Dance) – Main Stage
3:15 pm – 3:25 pm : Parade around the Commons, followed by a Mexican piñata party – It's A Small World/Kids section
3:30 pm – 5 pm : Hot Like Fire (Reggae) – Main Stage
6 pm – 7:30 pm : Michael Gabriel (Reggae) – Main Stage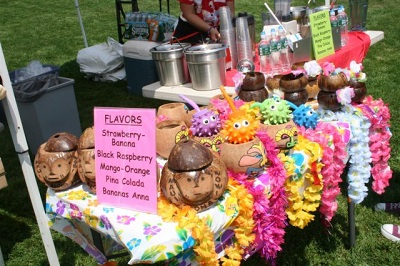 Sunday Schedule (subject to change)
10 am : Festival begins – Vendors located throughout the Salem Common
10 am – 4 pm : Moon Bounce/Children's Face Painting/Henna/Assorted International Games – It's A Small World/Kids section
1 am – 2 pm :  J&J Pony Rides – near It's A Small World/Kids section
11:30 am – 12 pm : Opening Ceremonies: National Anthem sung by Martine Bernard – A3D Drumming – Main Stage
12:pm – 1:15 pm : Hipshot (High Energy Horns) – Main Stage
1:15 pm – 1:35 pm : The Dragon Within (Karate Demonstration) – Near Main Stage
1:35 pm – 2 pm : Police K-9 Demonstration – Near Main Stage
2 pm – 3 pm : Julio Bare (Dominican/Caribbean) – Main Stage
3:15 pm – 3:45 pm : Peter Stewart (Children's Music) – Near Main Stage
3:45 pm – 4 pm : Parade around the Commons, followed by a Mexican piñata party – It's A Small World/Kids section – Near Main Stage
4 pm – 5:30 pm : Hills & Valleys Roots Reggae Band (Reggae) – Main Stage
5:30 pm – 6 pm : Closing Ceremonies – Main Stage
Music, dance, laughter, fellowship, fun for the entire family. And donations help people on the other side of the world as well as in Salem. How much more diverse can you get than that? For more info, call 978-306-3142 . (Salem CultureFest photos by Angel Green)