If you picked today to visit Salem, MA, you made an excellent selection. We of course hope you return next month for our Haunted Happenings month-long extravaganza in celebration of all things Halloween, but today offers a diverse menu of selections in our Downtown District.
Get here early enough today (or most likely keep in mind for another Saturday, because you know you'll be back), there is the Salem Food Tours Saturday Morning Coffee Walk at 9:15am. Get the inside scoop on our great shops, restaurants, downtown Salem and the waterfront area. Ideal for locals and visitors alike. Includes complimentary organic coffee or tea and finishes with local cider tasting (no food tasting on these tours.) Runs approx. 1 hour & 20 minutes. For more info email info@salemfoodtours.com or call 978.594.8811.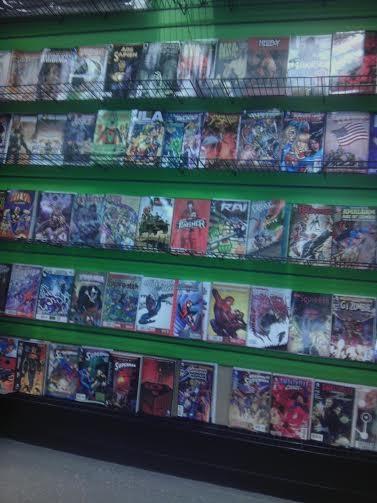 Silver Moon Comics & Collectibles is a new comic book theme store having its grand opening in the Museum Place Mall, today & tomorrow. In addition to comics, there will also be figurines, posters, and tie-ins with movies and TV shows related to the industry— as well as guest artists on a regular basis. The store provides discounts to customers with military or Salem State University ID and is receptive to anyone wishing to bring in comics or collectibles to trade or sell. Hours this weekend are 9am – 8pm Saturday and 10am – 7pm Sunday. For more info call 978.594.8641.
The Salem YMCA is hosting its first annual Salem's Best Chef  fundraising event, featuring chefs from Finz, 62 Restaurant and Wine Bar, the Ugly Mug Diner, and Scratch Kitchen. Takes place tonight 6-8 pm in the YMCA's Ames Hall. The extra interesting aspect of this fundraiser for the Y is that for the competition portion of the event, each chef will be given a basket of secret ingredients, "Chopped" style from— the Salem Farmers' Market! Tickets are still available. Call 978.740.9622. The YMCA is located at One Sewall street.
Peabody Essex Museum continues to intrigue, amaze and entertain with its selection of exhibits. Today it launches an all day session of events; it is the exclusive East Coast venue for Calder and Abstraction: From Avant-Garde to Iconic. This exhibition brings together 40 sculptures by Alexander Calder, one of the most influential and innovative artists of the 20th century. It will run from Sept. 6 to Jan. 4, 2015.
A menu of some of today's Downtown events to delight the senses. Just for you from Salem Mass. Enjoy!