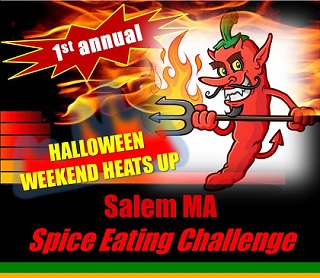 What isn't different in Salem MA during Halloween what with all the witch-stuff, ghostbusters, zombie nurses, etc.? How about these two alternative events for Friday Oct. 30th evening: the First Annual Spice Eating Challenge at Artists' Row and the Salem Classical production Songs of the Supernatural, produced with support from Salem Main Streets and Creative Salem.
Deborah Greel, Public Art Planner for the City of Salem (Department of Planning and Community Development) describes both events as having an "appeal to tourists but definitely geared for locals too."
The Heat is ON
Step up to the 1st Annual #Salem MA Wicked Hot Spice Tasting Challenge!!! It will be conveniently located in one of our hottest creative spaces, Artists' Row, and hosted by Karen Scalia of Salem Food Tours (which is itself located at Artists' Row). The Challenge will run from 6-7pm, rain or shine. Sign up sheet to be a taster available night of the event.
"The tastings will be four types of mashed chili peppers," explains Scalia. "Four levels of hot fun – from mild, medium, hot, and SUPER HOT!"
Too afraid to try the heat??? Then just come on down to cheer the poor souls on!! Bwahahahahahaha
The chilis are being supplied by Salem Spice, which also will have them for sale during the event.
"We are thrilled to stage this free community event," states Scalia. "It's a fun and exciting way to start Halloween weekend in Salem, a fantastic way to celebrate Artists' Row, and a great way to support our local fire department."
Salem Fire Department Local 172 will be in attendance selling tee shirts to raise money for local fire station amenities (which are usually paid for out of pocket by fire-fighters).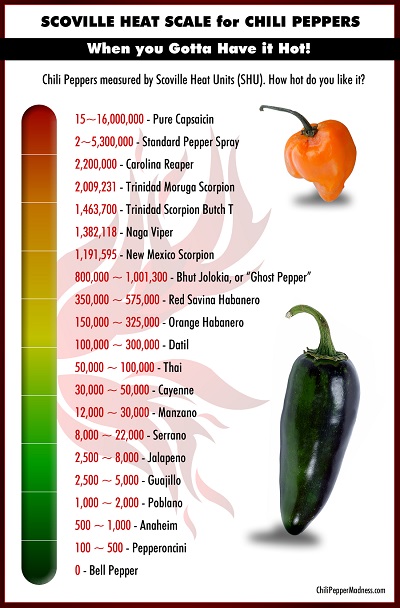 As for just what makes chili peppers such a hot deal? According to the website chilipeppermadness.com, "That spiciness we all love and crave comes from a compound called capsaicin that is found in all hot peppers. Interestingly enough, capsaicin is found in no other plant than the chili pepper. A single drop of this substance combined with 100,000 parts water is still noticeably spicy."
As for advice when the heat is too much to beat? The website advises "Don't Drink The Water! Pure capsaicin is soluble in alcohol but not soluble in cold water. Hence, instead of dousing the raging flame on your tongue, the water will only spread the spices around in your mouth and make the situation worse. Instead, try sugar or milk to curb that luscious heat."
For more info, check out the Challenge website.
And if you DARE for more, The Lobster Shanty (also on Artists' Row) will be serving some delicious spicy HOT specials to get your taste buds roaring.
Coldly Haunting Classical
A siren haunts a rock on the river Rhine.
A princess, locked away in a Bronze Room.
A charlatan conducts sham séances.
A teenage girl, driven to suicide by cruel fate…
The Salem Witch Trials are not the only persecutions fixated on the supernatural. Explore dark magic and tragic heroines, set to hauntingly gorgeous music by Schubert, Berlioz, Liszt, Menotti, Lees, and Rorem, when Salem Main Streets and Salem Classical present the Salem debut of Songs of the Supernatural at the First Church in Salem (316 Essex Street) at 8pm.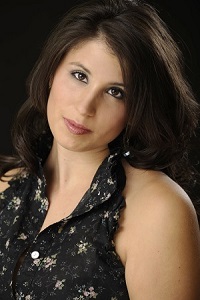 Kate Kostopoulos will be the performing soprano; she is from Boston and has been pursing vocal performance for the past six years and simultaneously maintaining a career in Arts Administration.
She is a recent graduate of the Cleveland Institute of Music where she received her Master of Music degree in Vocal Performance. Earlier this year Kostopoulos was a Young Artist at the Atlantic Music Festival performing opera and art song repertoire.
Brendon Shapiro will be her pianist; he is a vocal coach, musical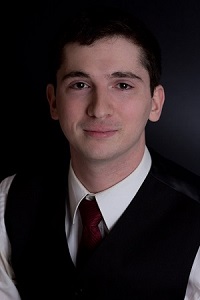 director, and conductor based in Boston. Currently serving as a staff pianist at Boston University and organist for First Parish in Arlington, MA, he has additionally been hired by numerous opera companies, recitalists, choral ensembles, and religious organizations in the area.
He also is on faculty as a vocal coach at the Boston University Tanglewood Institute. Shapiro holds a Master of Music degree in Collaborative Piano Performance from Boston University and a Bachelor of Music degree from the Ithaca College School of Music where he won the Mary Hayes North Piano Competition Award.
Salem Classical is the home of classical music located in the heart of the pedestrian zone of historic downtown Salem. The mission of Salem Classical is to remove the boundary between the public and performers, bringing some of the greatest music ever composed to Salem.  Audiences are invited to frequent concerts as a compliment to the overall cultural experience in the city of Salem that includes dozens of restaurants, shops, and museums. And witches, ghostbusters, etc., etc.
For more info go to the Classical Salem website.
This upcoming Friday night is the "calm before the storm," so why not venture out for chili and classical? Only in Salem MA would saying that make any sense.