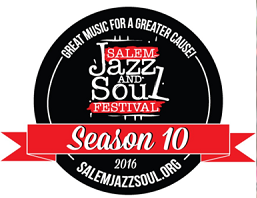 Diversity of entertainment is what you will find this weekend in Salem Ma. Summer may be ending, but we won't let it go quietly. No, not "quietly." The air will be filled and flowing with music. There also will be A LOT to see as the 10th Salem Jazz and Soul Festival is set for today & Sunday, from 11am to 7pm.
Rain or shine, the Salem Jazz and Soul Festival has delivered and will deliver again funk, soul and jazz — live & free of charge to overflow crowds of Salem residents & visitors at our Salem Willows, an area uniquely qualified to be hosting the event, as you will learn during this great SJSF Public Service Announcement produced by Salem Access TV.
Saturday, August 20th
Salem High School Jazz Band

What Time Is It, Mr. Fox?

Austin Torpedoes

BT/ALC BIG BAND

The Nth Power
Sunday, August 21st
North Shore Jazz Project All Stars

Edmar Colon

Jen Kearney

Tim Gearan

Dwayne Dopsie and the Zydeco Hellraisers
Interested? The full descriptions of these performers are so extensive and so diverse, that they require a page onto themselves.
From beginners to veterans and musical stylists in between, there will be something musically happening throughout these two days of the Salem Jazz and Soul Festival to keep you moving.
The SJSF is a nonprofit, volunteer-run organization that produces free concerts and raises money for music education causes on the North Shore.