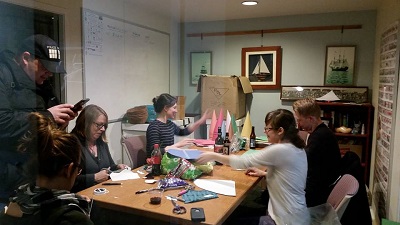 Understandably, we've taken a little break. It's been a busy last few months in Salem Ma. Halloween season was filled with creatures and creativity. That was followed by the Winter Holiday season, culminating with our double New Year's Eve party extravaganza of LAUNCH and LAUNCH… Light It Up! And we could not have done any of these projects without a great showing of community support in the form of volunteers.
In February, it will be Salem's So Sweet. In March, it will be the Salem Film Fest. In June, it will be the Salem Arts Festival. And so on. Whether these are Salem Main Street events or not, volunteers drive the projects from start to finish.
And that's not just in Salem.
The annual "Volunteering and Civic Life in America" report, released by the Corporation for National & Community Service and the National Conference on Citizenship, substantiates that service to others is a priority for millions of Americans.
In fact for 2013 the report found that 62.6 million adults volunteered through an organization. They put in almost 7.7 billion hours which translated to around $173 billion, based on an estimate of the average value of a volunteer hour.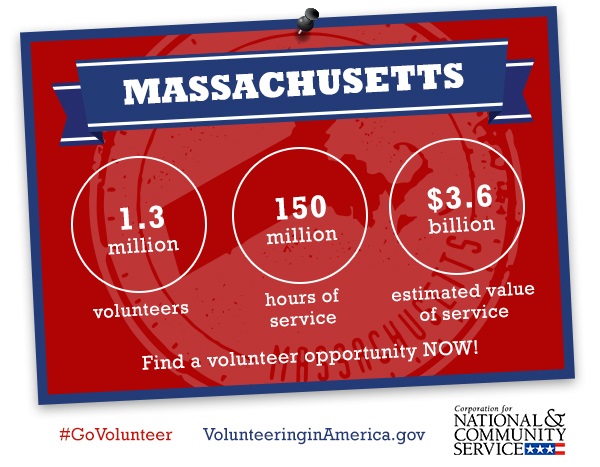 Time well spent.
And we just wanted to take this moment to thank you all again for giving of your time and experience to projects that benefit the Salem Ma community.