CULTURE: The customs, arts, social institutions, and achievements of a particular nation, people, or other social group — The Oxford Dictionaries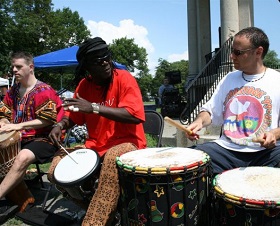 If you want to not only see but experience those words being put into action, come to the Salem Common on July 18th and/or 19th for the 9th Annual Salem CultureFest!
This free admission festival invites, encourages and gives opportunity to the many cultures of the area (the Salem community alone has over 15 different cultures) to come together in celebration of their diversity and unity through drumming, dancing, crafts, art, food, and entertainment. Click here for the full schedule
Each year the Salem CultureFest, produced by A3D, Inc., a non-profit organization of musicians, volunteers, and activists, draws around 2,000 people from all over New England.
This year they will have one central location for stage performers by the Salem Common Gazebo, plus a family-friendly parade each day of the weekend. And, especially for the kids: moon bounce, face painting, pony rides, and more.
Festival organizers indicate that they will also have "over 50 vendors participating with wares ranging from framed art and photos, several types of jewelry, pottery, balloons, toys, carvings, candles, hand-loomed scarves, food, shirts, hats, and more. Most of what you will find at this festival is handmade, available directly from the artists who crafted them."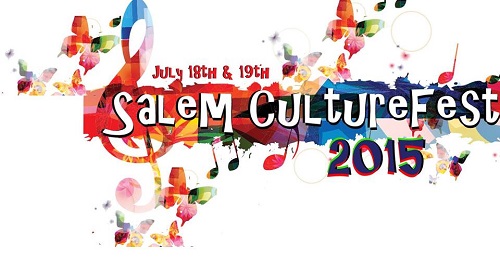 Salem CultureFest proceeds support education & medical supplies in Senegal, West Africa; A3D has thus far raised over $30,000 to provide new sewing machines, desks, and computers to Senegalese women and school children. This year a special goal has been set to raise $3,000 to specifically address medical supply needs for early 2016.
This program is supported in part by a grant from the Salem Cultural Council, a local agency which is supported by the Massachusetts Cultural Council, a state agency.
Come to the Salem Common and let your five senses each experience the diversity that the Salem CultureFest has to offer, 10am – 8pm on July 18th and 10am – 6 pm on July 18th.