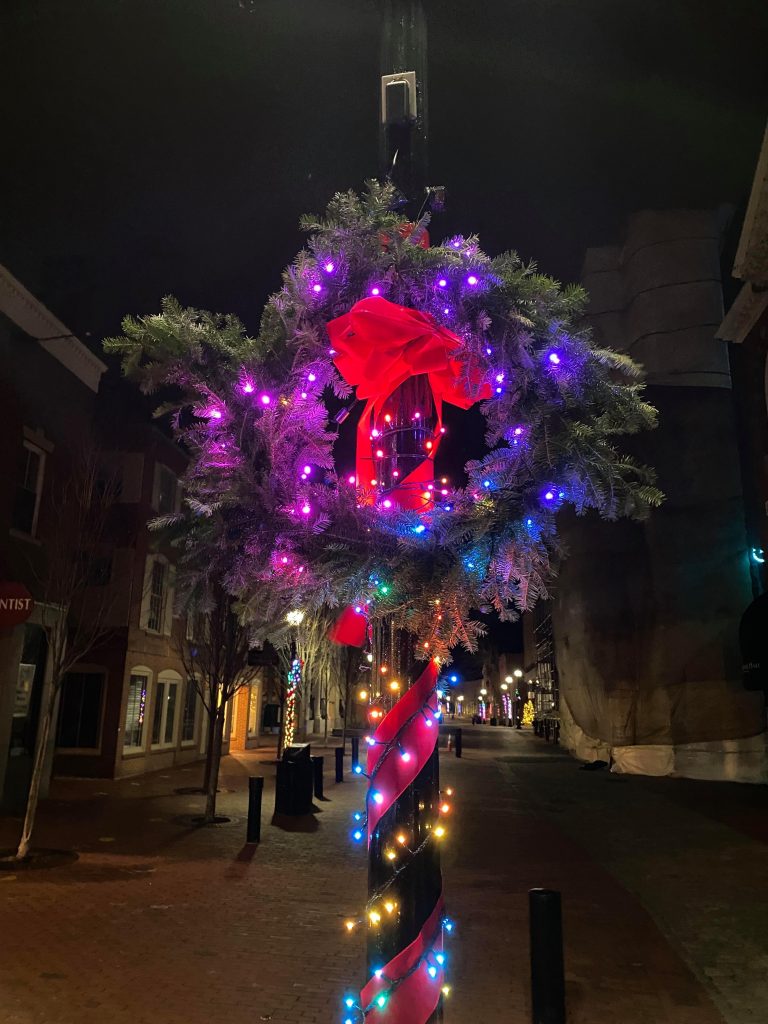 In 2020, as a result of the COVID-19 pandemic, Salem Main Streets and Creative Collective, in partnership with the City of Salem, announced the Salem Winterlude initiative to bring light and creativity to downtown Salem over the winter season. The partnership received a Winter Placemaking grant through Bench Consulting's "Winter Places" program with funding support from the Barr Foundation.
This collaborative project was intended to activate and enhance the Essex Street Pedestrian Mall and adjacent public spaces, encouraging safe outdoor and physically distant opportunities for residents to explore and engage with each other throughout the downtown district. Salem Winterlude celebrates our downtown during the holiday season, and will contribute to small business support initiatives as well as community wellness. This initiative ran in tandem with the Stay Local Salem campaign created by Creative Collective and promoted through Destination Salem, the Salem Chamber of Commerce, and Salem Main Streets. The Salem Winterlude project continued to adapt all winter long, including through the Salem's So Sweet Festival in February, and involved the different components listed below.
Programmable Lights The Winter Places grant has allowed us to upgrade our usual holiday wreaths and ribbons on the Essex Street Pedestrian Mall with new programmable LED lights. After the holidays, the lights will remain on the poles and continue to light our darkest season. You could also see the programmable lights in the tree topper for the Holiday Tree on Lappin Park, designed by Joey Nicotera of Retonica.
Mural Backdrops – temporary mural panels painted by local artists were commissioned and installed around downtown in the following locations:
Salem Common – Hailey Bonia @flourishartistic
Artists Row/Front Street entrance – Meg Nichols @m.ink.studios
Charlotte Forten Park – Emily Larsen and Paige Besse
East India Fountain   – Groveland artist and crafter Tokala Sage Close created a winter wonderland scene to enliven the East India Fountain. Using mostly found materials, Close crafted trees, stars, hearts and more to brighten up the winter season.
Charlotte Forten Park – Salem's newest park got a festive upgrade for the season, including decorated evergreens, seasonal lights, and two temporary mural backdrops.
To get the latest updates follow the hashtags #staylocalsalem and #salemwinterlude